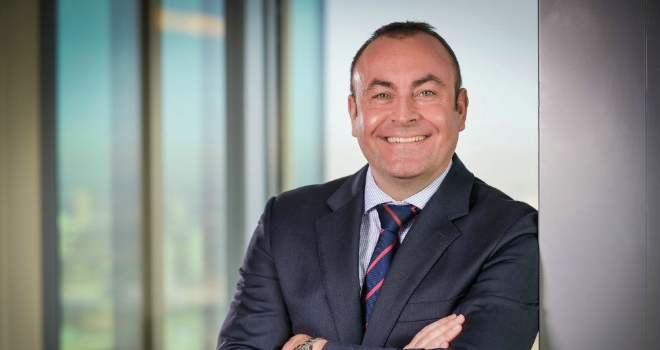 "I urge intermediaries to grab remortgage opportunities with both hands in Q2 in what should be, a period of relative calm."
After the final quarterly remortgage review of 2018, the Brexit deadline was closing in, with many people in and around the industry wondering how this impending seismic change may, or may not, impact the mortgage market.
This unease continued well into Q1 with more questions than answers being generated until a ruling was finally made to push any decision back until the end of October to offer the markets a little more breathing space.
When evaluating the remortgage and product transfer sectors over the course of the year, UK Finance predicted that both areas would be as strong in 2019 as they were in 2018, especially with the volume of two and three-year fixed rate products coming to an end. Digging a little deeper into the volume of expected remortgage business, research from Virgin Money suggested that around 750,000 mortgages are due to mature in the first half of 2019. It found that of these, 185,000 are households that will be looking to remortgage for the first time – a 10% increase on the same period in 2018.
In terms of official Q1 figures, there were reported to be 47,400 new homeowner remortgages completed in January 2019, 2.7% fewer than in the same month a year earlier. Remortgaging in the buy-to-let sector saw a similar drop-off in activity, with 15,800 new remortgages, a 4.2% fall from the previous year. While this amounted to a year-on-year decrease, it is worth noting that January 2018 was a particularly strong month, with the highest number of residential remortgages seen in nine years and the highest number of buy-to-let remortgages on record. These figures represented a somewhat muted but robust start to the year and laid a solid foundation for the intermediary market to explore the potential of further remortgage opportunities in the coming months.
Moving into February, according to Money and Credit statistics from the Bank of England, mortgage approvals for purchase and remortgage both decreased in February following steady activity over the previous two months. Approvals for remortgaging were said to total 47,700, below the previous month's figure of 50,400 and the six-month average of 49,500.
However, data from UK Finance outlined that there were 18,200 new remortgages with additional borrowing in February 2019, 10% more than in the same month in 2018. For these remortgages the average additional money taken out in February was £52,000. Furthermore, there were 18,360 pound-for-pound remortgages (with no additional borrowing), 7.8% more than in the same period last year. The average loan to value ratio in the remortgaging market was 57% while the average loan-to-income ratio was 2.74. This is considerably lower than mortgages for house purchases which showed an average loan to value ratio of 72% and a loan-to-income ratio of 3.37. Customer engagement in the remortgaging market was said to remain high with borrowers able to access a wide range of competitive products.
Continuing on a positive note, the Moneyfacts UK Mortgage Trends Treasury Report suggested that the motivation for existing borrowers to remortgage from a lender's SVR is at its highest since February 2008. The data highlighted that two years ago, the mortgage market was experiencing an aggressive drop in rates, which saw the average two-year fixed mortgage rate fall from 2.56% in January 2016 to 2.31% in January 2017. Borrowers who opted for a two-year fixed rate over this period (at an average rate of 2.31%) are likely to revert to a standard variable rate that is more than double the initial fixed rate. This was cited as one of the main factors which will motivate borrowers to look to the remortgage market despite average two-year rates currently sitting at levels slightly higher than during this period of intense competition.
Although there are, as yet, no official figures released for March - in what was considered to be the run-up to Brexit - the market was naturally subdued as many potential borrowers and existing homeowners were, quite understandably, waiting to see what might happen. Although, even during this corridor of uncertainty, here at Barclays, we continued to see strong levels of remortgage business. A further Brexit delay may well prove to be the perfect catalyst for more homeowners to act now and take advantage of what remain highly competitive rates, even at higher LTV levels. With that in mind I urge intermediaries to grab remortgage opportunities with both hands in Q2 in what should be, a period of relative calm.