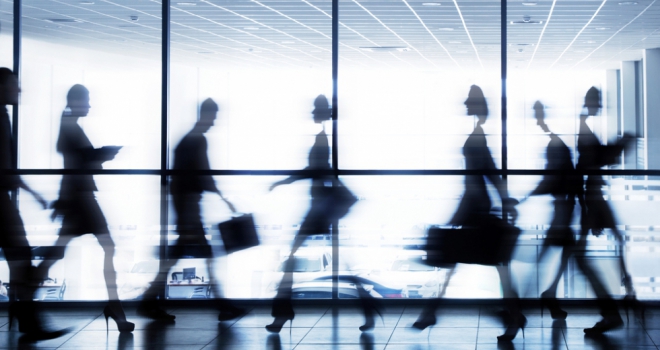 " If we aren't seeing proper representation within the industry, how can we expect that the services offered will be tailored to address the unique needs and circumstances of women?"
The Chartered Insurance Institute 'CII' recently issued a report examining the rising levels of financial risk facing women in the UK. Their conclusions are rather dismal. Women today are "less likely to accumulate wealth over the course of their lifetime than previous generations," for a myriad of reasons.
Per this report, women live longer than men but are saving less primarily due to pay inequality and career breaks to care for families, children, and parents. Meanwhile, women in the UK face a significant pension deficit compared to their male counterparts. By the age of 65, the average woman's peak pension wealth is £35,700, one fifth of an average man. Longer life expectancy means the average cost for women entering a care home at age 65 is £132,000. Again, this is nearly double the same cost for a man.
Women are also greatly under-represented in the financial industry as a whole, with only seven percent of investment funds in the UK having a woman as the named manager or co-manager. If we aren't seeing proper representation within the industry, how can we expect that the services offered will be tailored to address the unique needs and circumstances of women?
This begs the question, is the wealth management industry at risk of failing women? The answer is a definite yes – it is certainly already failing them. How can we reverse this trend?
The answer lies in demonstrating understanding and building systems based on real empathy. Specifically, for an increasingly younger and more tech-savvy demographic, this must be digital empathy.
Wealth management is an industry steeped in tradition – from paper-based ways of working, to how guidance is offered to clients mostly face-to-face. Historically, the focus was always on men as the breadwinner and financial controller of a household. But the times have changed – women's wealth and income are growing faster than ever. This means that wealth managers are now essentially not catering to half of their existing and prospective clients.
The first problem is one of perception. Financial advisers view themselves as a trusted resource for an individual - whether it is dealing with student debt or saving up to buy a property. Yet, many women view the investment industry as male-oriented and unwelcoming. A recent study by Ernst & Young found that 73 percent of female wealth management clients in the UK felt their wealth managers or private bankers misunderstood their goals and could not empathise with their lifestyle.
The answer? Hire more women to build a more diverse culture within a practice. Tune in to their situation, making sure this goes beyond "gender-washing" to make it work and deliver real value. Use this to change the perception of investment management being male-centric and demonstrate real understanding by creating services directed to this powerful, yet under-represented group.
The second issue is one of engagement. Winning clients or retaining them after a transfer of wealth is one thing – keeping them on your side is another.
Broadly, improving engagement on a personal level must apply across the entire client base – a firm's female clients are no exception. Fortunately, financial advisers are already exceptional at delivering personal engagement. They cultivate relationships with each client, developing an understanding of their unique issues and goals. But this needs to translate into a digital environment.
The same E&Y study states that when it comes to client experiences, women have distinctive preferences: more emphasis on security, accuracy and privacy; a greater appreciation of high-quality human interactions; more openness towards digital technology; and a greater willingness to share their experiences online. Digital is essential in engagement here.
But to successfully connect with customers digitally you must first be able to emotionally engage with them. This requires employing behavioural science functions that allow managers to learn from their clients. To do that, you need to harness your data and design individual client experiences.
Each client's digital experience must be unique. Onboarding should be used to understand the client's needs and to develop a pre-defined persona that applies to them. Do they prefer content or are they driven by numbers? What is their age, level of wealth, and life goals? Answers to these questions will inform the type of experience and platform you should deliver for them.
This is the first part of how financial advisers can create digital empathy – show clients what they want, at the right time, place and format they want to see it in. You can even give the power to add in functionality to them – ensuring they get what they want.
The next stage requires gathering and using data to keep informing that digital experience and improving empathy. Data is gathered at all points – from how many times a client logs in to the platform, to what they view and the information they offer up. This needs to be captured and used to map out their journey, while ensuring that the adviser can anticipate needs and effectively service the client. This is particularly true for goals-based planning.
Our experience shows that when there is disruption in the market, women are the ones who pay closest attention. Fintech platforms provide financial advisers with the ability to help clients navigate through turbulent times early, further establishing trust. This is achieved through pattern recognition and prescriptive analytics, along with enhanced early warning indicators through automated monitoring of client data and alerts. As advisers are faced with fee compression issues, this automation also helps them to rapidly service more clients without any negative effects on their client relationships.
Digital enables advisers to create strong bonds with their customers, especially for those who require greater empathy. Advisers can set alerts to remind themselves of important client touch points such as birthdays, holidays and important milestones. By freeing up valuable time through automation, advisers can transform 'customer service' into opportunities.
Advisers need to develop empathetic relationships with every individual client. By integrating a greater understanding of the unique needs women face in trying to maximise their wealth, advisers will develop deeper relationships, keeping the client close as trust increases. This has obvious benefits to the bottom line.
The Wealth Management Industry needs to embrace technology as we modernize – allowing for tailored, empathetic experiences at scale. These are changes that will benefit all clients, but will have the most immediate, profound impact for female clients. In these changes, Women can feel seen, heard and represented by the people they are dealing with at a management level within the firms, as well as the digital experiences they use for everyday interactions. This is how we can turn around the female experience within wealth management. Empowering women vs. failing them.