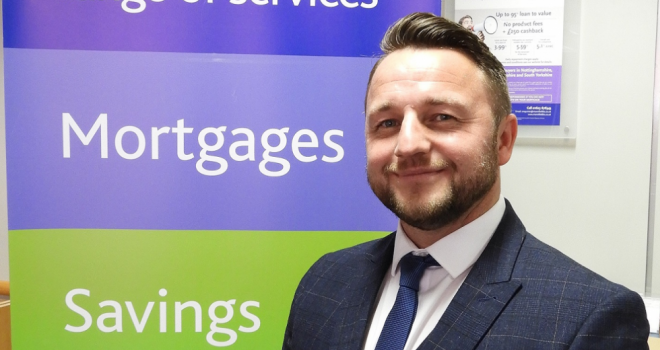 "As landlords feel the pinch in the 'traditional' parts of the market, they are much more likely to look at other investment opportunities."
In the buy-to-let market there seems to be a continual focus on what will be the next set of Government and/or regulatory measures to impact on private landlords.
With this year's Budget next week, there are plenty of suggestions as to what these might be, with more than a hint of further stamp duty increases and/or potential CGT relief for those landlords who sell their properties to longer-term tenants.
Perhaps understandably the sector is likely to lobby hard against any measures which continue to impact on the ability of landlords to keep purchasing and investing in property. Since the 3% extra charge on stamp duty and the phased-in changes to landlords claiming mortgage interest tax relief, the number of transactions has certainly dipped in recent years.
Even with these changes though, the landlord is a resilient individual and, while some will have sold up, many more will be looking for further opportunities, especially higher-yielding properties or locations that can deliver the necessary profitability. What might previously have been described as sector niches are increasingly on the radar of landlords.
Indeed, move beyond the 'traditional' residential buy-to-let property and you find a whole host of other specialist areas which have traditionally been poorly-catered for and now have a greater number of product options. Holiday let properties, for instance, are increasingly popular, especially when there are products, such as ours, which also allow the borrower to occupy the property themselves for up to 60 days per year.
In a way, this could be viewed as a purchase for both business and pleasure because it means the borrower has the yield from the investment and the potential to use as a holiday home which so many people dream of owning, albeit clients need to consider affordability across the seasons of course.
In other sector niches we are also finding growing demand from landlords, and not just those based in this country. More people end up working and living abroad these days and, as a result, there are an increasing number of expat landlords seeking to purchase homes in the UK. Mortgage intermediaries will often have a number of clients who no longer live in the UK but want to purchase or remortgage private rental sector property which they can do via an expat buy-to-let product.
Finally, advisers are not just beholden to the unregulated buy-to-let sector but there is now increased demand for consumer and family buy-to-let mortgages which provide options for those 'consumers' who may not be acting in a 'business capacity'. For example, they might have inherited the property, or in terms of family buy-to-let, where the property is specifically let out to a close relative or the borrower themselves intends to live in the property at a future date.
Family buy-to-let is regulated by the FCA, and requires specialist knowledge on the part of the lender in order to ensure the adviser and their client gets the right deal - when the nearest and dearest are tenants, it's essential.
In a world in which many more people are looking to help their family members out, we have seen a growing demand for family buy-to-let products, and operating an individual and flexible approach to mortgage underwriting in this area has meant we can help many more borrowers achieve their aims for both themselves and their loved ones.
Overall, the buy-to-let net can be cast far wider than some might anticipate, and certainly as landlords feel the pinch in the 'traditional' parts of the market, they are much more likely to look at other investment opportunities. Lenders like ourselves are catering for these client wants and needs, tailoring our offer to the individual circumstances and properties that are going to deliver for them. The evolution of buy-to-let continues and it's important that lenders move with it too.