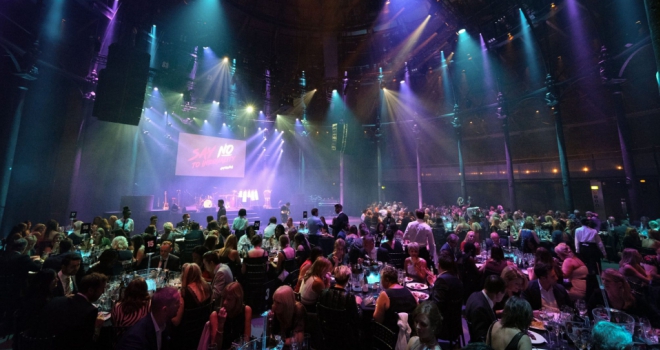 Applications are now open for the second annual Financial Reporter Women's Recognition Awards, following its successful launch in 2018.
The awards, which aim to highlight the successes of women in our industry, recognise achievement in particular fields such as mortgages and specialist lending, alongside adviser-focused categories. The Awards will also reward people and businesses in the industry who have made notable strides towards gender equality, either through raising awareness or by implementing specific changes within their workplace.
The inaugural FRWRAs, which took place in 2018, saw an enormously positive response from the intermediary community, with hundreds of nominations for a wide variety of women and businesses, and the first winners were announced at a glittering awards evening at the Roundhouse in Camden in September.
Following the introduction of the Women in Finance Charter in 2016, financial services has been galvanised in making a traditionally male-dominated industry not only a welcoming space for women, but also one in which they are given the tools and opportunities to thrive. The WRAs strive to be a part of this positive change, by recognising the women who are succeeding and creating a path for an industry where hard work merits success, regardless of gender.
Nominations can be made for a peer, a colleague, or for yourself via the Women's Recognition Awards website. After the closing date on the 5th July, a panel of judges - comprising of both women and men from across financial services - will then decide the five finalists in each category. With their years of experience, encyclopaedic knowledge of our industry, and personal efforts to increase gender equality in financial services, our judges will be well placed to consider nominations and uncover what makes our finalists worthy winners.
Winners will be revealed at the WRA Winners' Party in September and will once again be an evening befitting our winners, with a champagne reception, fantastic company, and some surprises along the way.
To nominate either yourself or someone who deserves to be recognised in their field, visit http://www.frwra.co.uk/.
Amy Loddington, communications director at Barcadia Media, said:
"We're so pleased to be opening the nominations for our second Women's Recognition Awards – the first year absolutely surpassed all our expectations and there was an incredibly high bar set by our nominees and winners.
"Once again we have a set of incredible judges from a range of sectors in the industry, whose expertise and years of combined experience mean that our nominees are in excellent hands. A huge thank you has to go to our sponsors, whose support makes the awards possible and shows an enormous amount of support for this movement in the industry; it's encouraging to see the level of enthusiasm the awards have garnered.
"Good luck once again to the brilliant women and businesses of financial services – and don't forget to make your nominations!"