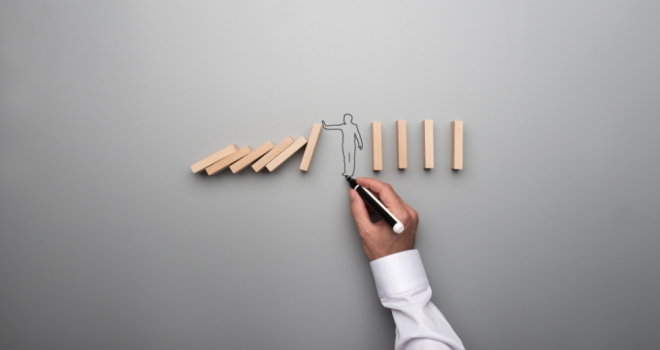 "While advisers are well-placed to spot a vulnerable person, many of them feel they could benefit from more concrete support when it comes to practical approaches"
96% of advisers are confident in their ability to identify vulnerable clients - but just 7% are happy with the current level of support available for working with such consumers, according a Financial Reporter survey from Insights, Barcadia Media's new independent market research portal.
The Financial Conduct Authority's definition of a vulnerable consumer is "someone who, due to their personal circumstances, is especially susceptible to detriment, particularly when a firm is not acting with appropriate levels of care". This definition, which covering a broad range of circumstances, puts the responsibility of recognising and acknowledging vulnerability firmly on the front line of advisers - but are advisers comfortable in recognising such clients?
It appears that advisers are well aware of the potential vulnerability of the UK's ageing population - when asked what makes a client vulnerable, 84% cited issues surrounding elderly clients. Instead of simply judging a client based on age, respondents recognised that decreased capacity from dementia or Alzheimer's, care homes, and a power of attorney can all affect the advice process.
This mirrors the rhetoric seen recently amongst regulators and the later life market, with the FCA recently estimating that 60% of those aged over 65 are potentially vulnerable.
Respondents also cited a wide variety of possible situations which could hinder their clients from making the best financial choices, including a mental or physical disability, a recent bereavement, a lack of financial knowledge and those in financial difficulty.
Although advisers are confident in identifying potentially vulnerable clients, there were several areas in which they would welcome more support.
60% said they would benefit from more support to ensure all client communication is correctly recorded so that both their firm and the client are protected.
55% feel they could better understand issues surrounding vulnerable clients and the Mental Capacity Act and 53% are unsure if and when a vulnerable client should have appropriate representation.
Almost half (46%) wanted to better understand issues surrounding vulnerable clients and data protection and 37% wanted further training on how to support clients with specific health conditions.
44% wanted support on ensuring language was made clear, closely followed by 40% who wanted to give a wider choice of communication methods (large-print, Braille, web chat, etc).
33% also wanted to feel more confident that their vulnerable clients understand the products on offer.
Just 7% said they didn't need any more support with vulnerable clients.
The FCA's Consumer Vulnerability guidelines from 2015 cited implementation issues as a problem area when dealing with vulnerable clients and suggested practical approaches such as giving more time to clients in vulnerable circumstances, improving training for frontline staff who work with such clients, and having a clear process for referring on clients who may need more specialist support.
Insights has been developed throughout 2018 and makes use of a purpose-built digital platform upon which advisers can share their thoughts, experience and market confidence via monthly surveys.
As a reward for participation, the first 100 respondents to each survey will be awarded a £5 Amazon gift voucher.
Advisers can participate in the next survey, which is available now at www.project-insights.co.uk.
Rozi Jones, editor of Financial Reporter, said: "It's clear that advisers are well-informed when it comes to recognising vulnerable clients - while the obvious circumstances such as old age, difficulties with language barriers, or lack of mental capacity were high on advisers' radar, the survey also revealed that advisers are demonstrating real sensitivity and insight when it comes to acknowledging grey areas for vulnerability. Some respondents, for example, were attuned to the impact that big changes in life circumstances could have on their clients' decision-making and understanding, and issues such as addiction and domestic violence were also considered by respondents.
"It's encouraging to see such an empathetic, nuanced approach to vulnerability, and shows that advisers are more than capable of interpreting the regulator's broad definition of vulnerable clients to ensure that their clients are given the best possible service. However, it's also clear that while advisers are well-placed to spot a vulnerable person, many of them feel they could benefit from more concrete support when it comes to practical approaches to tackling these issues and how best to proceed."