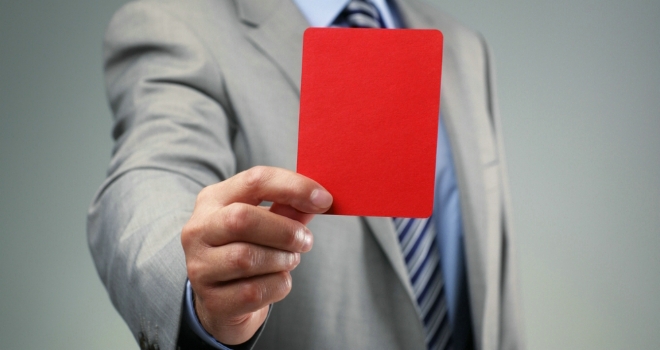 George Osborne's clampdown on buy-to-let investors will be "ineffective for its purported aims" according to Mike Coady, who heads deVere Group's Mortgages brand.
He is speaking out after the Chancellor announced a 3% additional stamp duty rate on buy-to-let properties and second homes in last week's Autumn Statement.

He said:
"It is commendable that the government wants as many people to own their own home as possible – and, of course, this is something all of us in the mortgages industry would promote.

"However, for three main reasons the Chancellor's new 3 per cent stamp duty surcharge will be ineffective in its purported aims of raising cash to help first-time buyers and paying for more affordable housing.

"First, the revenue raised by this initiative – £1bn by 2021 – is a nominal figure when given the scale and seriousness of the UK's affordable housing crisis.
"To many it seems this is something of a political stunt. The government is wanting to be seen to be acting on this emotive and topical issue and is doing so by appealing to the politics of envy with buy-to-let landlords and second homeowner the targets."
Secondly, Mike Coady said it may trigger a 'rush-to-buy' phenomenon between now and April by those wanting to purchase a buy-to-let property racing to avoid paying the extra levy, pushing up prices in the short-term.

He added:
"Furthermore, in the medium to longer term, I don't believe it will put off overseas or UK purchasers from investing in property.

"Despite the 3 per cent stamp duty surcharge, which is not ideal of course, most investors will still regard investing in property in the UK, especially in areas like London, the South East and Manchester, as an attractive and safe investment opportunity.

"In addition, as the investment is typically a long-term one, 3 per cent over the entire investment period is something most property investors will absorb.

"And third, those who are renting could find their rents are even higher after this policy comes into effect in April, as landlords pass on their higher costs to tenants. This, therefore, would make it even harder for first-time buyers to get on the property ladder.

"The stamp duty will be ineffective in helping first time buyers, indeed it could hinder them further. If the government is serious about helping generation rent it needs to rethink. The solution to the housing crisis is not the rate of stamp duty.

"Planning restrictions and building more homes would be a better way to deal with the ongoing housing crisis in Britain."