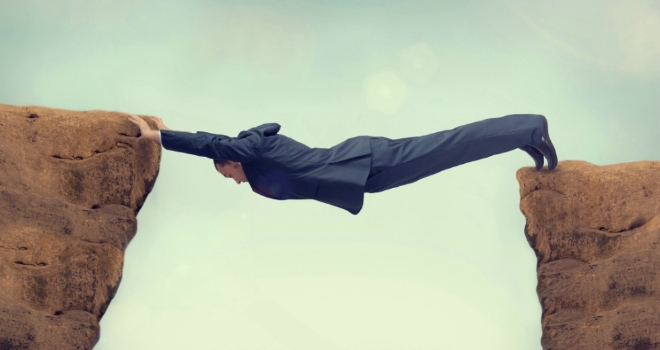 "It is particularly worrying that as many as three quarters of the financial services industry workers experience stress. "
The most stressed workers in the UK have been revealed as those who work in the finance sector, according to research from employee benefits platform Perkbox.
69% of those working in finance reported suffering from significant levels of work-related stress – more than any other industry.
Specifically, it is men aged between 25 and 34 who work in finance businesses with over 250 employees and live in Cardiff, who are the most stressed workers in the UK.
Amongst those working in finance, work was significantly more likely to cause stress and emotional strain than any other aspects of workers' lives.
Almost all of those working in finance (95%) admit that stress has a tangible impact on their lives, with the most common consequence being sleep loss, which affects 62%.
Research revealed that those aged 25-34 are most likely to face stress brought on by work, with almost three quarters (73%) experiencing it.
Other top-ranking industries experiencing high levels of stress are local and national government (68%) and healthcare (66%).
Chieu Cao, CMO & Co-Founder at Perkbox, said: "It's interesting to see that the finance sector is seeing the highest levels of stress amongst its colleagues, more than any other industry, including government and healthcare sectors.
"Today's hectic family schedules naturally take their toll on our lives, however despite this, it is still work that is proving to be the biggest stress factor for Britons. Those aged 25 to 34 are the most affected – most likely because this can be a particularly pressured time in their career as they fight their way up the ladder and perhaps even take on more work or responsibility in order to prove themselves. Quite often people at this age will also be saving to buy a house, organising weddings or even starting a family.
"It is particularly worrying that as many as three quarters of the financial services industry workers experience stress. Taking the time to recognise workers' efforts, introducing health and wellbeing schemes which give staff the opportunity to take time out and do things that will reduce their stress levels and organising regular one-to-ones with supportive managers are just some of the things employers can do to ensure their workforce is not overly burdened with job-related stress."