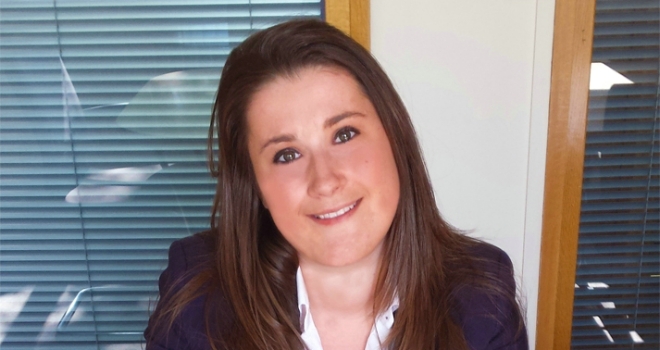 "When you consider the breadth and complexity of customer needs, the idea that technology could ever completely replace advisers is unhelpful rhetoric."
With online technology, artificial intelligence and big data disrupting traditional ways of working, the challenge for advisers is figuring out how and where they add value in order to remain relevant to tomorrow's consumer.
There are a wide range of views on the extent to which technology will impact on traditional ways of doing business in our profession, but when you hear reports that self-driving cars and parcels delivered by drones may be available in the not so distant future, technology is certainly not an issue which can be ignored.
Our industry is driven by strong customer relationships, which are generated mainly from recommendations or referrals. We do an excellent job advising over 70% of UK mortgage customers and when you consider the breadth and complexity of customer needs, the idea that technology could ever completely replace advisers is unhelpful rhetoric.
The term robo-advice fills the imagination with a world of customers feeling trapped or frustrated by seemingly endless computerised loops. However, this topic of conversation, no matter how outlandish, has finally galvanised our industry to think differently and do better. The most exciting question is how the combination of human and technological interaction can help to create better outcomes for advisory firms and their clients?
Here are five ideas for advisers to consider and embrace:
1. Improve your digital presence
With more than 80% of consumers undertaking research online before they make a purchase decision, having an effective digital presence is more important than ever. A website will often be the initial step in a customer's advice journey, so the challenge for firms is to make the right first impression and then convert this contact into new enquiries, leads and business.
2. Think about how customers would prefer to interact
An 'omni-channel' experience for customers should be a priority – this is essentially providing options for people to interact with you in multiple ways i.e. telephone, online and face-to-face, at various stages of the advice process.
3. Give a full service
Comparison sites have become very successful in recent years, perhaps a self-inflicted outcome of many advisers simply not being interested in writing insurance business and effectively ceding this business to online competitors. Whichever way you look at it, it has enabled these businesses to steadily compile richer customer data which they will increasingly leverage. It is inevitable that we will see more of these organisations offering self-servicing remortgages or product transfers, for example, in addition to selling the customer data on to other organisations. As the first touch point in many customers' advice journey, advisory firms have the power to change this by giving a full service to their mortgage customers.
4. Look after your relationships
It is estimated that around 30% of clients advised by a mortgage broker subsequently revert to the lender's SVR after their deal ends. This is in addition to the increasingly common practice of lenders approaching customers directly ahead of their fixed rate ending in order to offer a product transfer. This provides a clear indication that in a significant proportion of cases, advisers are not keeping in touch sufficiently with their existing customers. In terms of the solution it is very simple: the only way to combat this growing threat is to look after your clients by maintaining a relationship with them
5. Invest in a good platform to manage your business
Increasing your efficiency, driven by better back office administration and streamlined, automated advice processes will provide more time for improved customer interaction, education and advice, as well as a slicker customer journey. Many platforms offer simple ways of keeping in touch with your customer base too.
You certainly don't need to become a digital or technology expert overnight to take advantage of these ideas and opportunities. A quality mortgage club will help your business achieve your goals and successfully evolve in order to stay one step ahead.