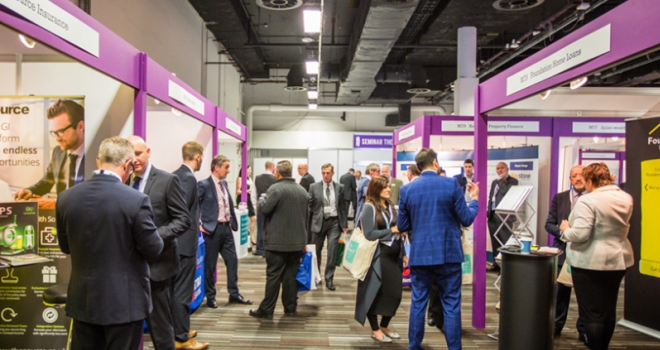 "It's more important than ever that advisers are aware of what's happening in the industry around them"
Financial Services Expo Midlands has unveiled its seminar programme which will cover mortgage lending, client retention, buy-to-let and HMOs, and effective marketing for advice firms.
FSE Midlands will take place on Thursday, 10th October at the Ricoh Arena in Coventry.
The full seminar line-up includes:
• 'How to grow your financial services business by capturing the attention of your ideal customers' by David Donaldson of digital marketing agency, BuzzLogic, a session which will provide practical help to advisers looking to improve their marketing.
• 'HMOs: the law of unintended consequences' by Keystone Property Finance's David Whittaker, who will take a closer look at the changes to HMO legislation and how this has affected the specialist buy-to-let market.
• 'The Mortgage Panel Debate', featuring Craig McKinlay of Kensington Mortgages; Steve Cox of Fleet Mortgages; Adrian Moloney of OneSavings Bank; and Karen Rodriguez of Vida Homeloans, coming together to discuss the latest issues and opportunities for both lenders and brokers.
• 'Gaining and keeping clients in a changing market' by David Bedlow, Mortgage Advice Bureau – an exploration of how advisers can stay active in a market where long-term fixed rates are increasingly prevalent, including the value of your client bank, protection opportunities and more.
All seminar sessions are CII-accredited and delegates can earn CPD hours.
FSE Midlands will also host over 40 exhibitors at the Ricoh Arena including headline sponsors such as Age Partnership, Barclays, Foundation Home Loans, Key Partnerships, more2life, mylocaladviser, OneSavings Bank and Stonebridge Group.
Advisers can register to attend FSE Midlands by visiting: https://www.financialservicesexpo.co.uk/midlands/register.
James Prosser, director of FSE organiser Front Events, commented: "We're pleased to offer all adviser delegates yet another wide range of seminar sessions, covering the major advisory issues of the day, with a stellar line-up of seminar participants, and we're confident that all delegates will have plenty to gain from attending FSE Midlands on 10th of October.
"It's more important than ever that advisers are aware of what's happening in the industry around them, and we feel strongly that providing opportunities for the intermediary community to learn and keep abreast of any changes is crucial for a healthy, productive industry.
"Along with an excellent and varied selection of exhibitors, FSE Midlands promises to be a must-attend event for the advice community and we are looking forward to having the community under one roof at the Ricoh Arena on 10th October."