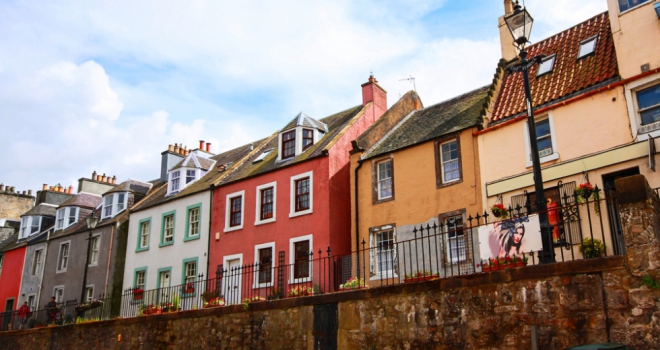 " A lack of homes being listed for sale may add to the current market malaise as buyers can't find what they are looking for"
A recent softening in new buyer demand is now causing house prices to fall nationally, according to the latest RICS residential market survey.
However the regional picture remains highly varied, with some parts of the UK still seeing fairly strong price growth and much of the weakness continuing to stem from London and the South East.
East Anglia, the South West and the North East also returned negative readings.
Respondents said a sustained softening in demand over recent months has likely driven the weaker price trends in parts of the country.
The survey shows that near term house price expectations remain negative, and the outlook for twelve months ahead is now flat.
Feedback from contributors points to higher priced tiers of the market encountering a more challenging backdrop at present. For properties marketed at over £1m, close to three quarters of respondents reported sales prices were coming in below asking prices.
New buyer enquiries also fell in October, marking three successive reports in which demand has deteriorated. Contributors said affordability pressures, political uncertainty and a lack of fresh stock coming onto the market all continue to hinder activity.
In terms of new instructions, virtually all UK regions saw a monthly decline, while average stock levels remain very close to an all-time low as a result, and RICS says there "appears little chance of any meaningful turnaround in the near future".
RICS added that given these conditions, "it is little surprise that sales trends remain subdued", with transactions falling for the third consecutive month.
Sales were reported to be either flat or negative across eleven of the twelve UK regions during October, and respondents were doubtful that momentum will pick up over the coming months.
Brian Murphy, head of lending at Mortgage Advice Bureau, commented: "Whilst other house price indices released over the last week or so have pointed to a modest level of growth at headline level, they've not provided as clear a picture as the data from RICS in terms of variations between region, and indeed how demand for properties at different price points within even the same local market are currently disaggregated.
"What would appear to be consistent, however, is the continuing lack of properties available as even in those areas where demand is still significant and prices are still on the ascendant, the numbers of new listings over the last month would appear to have remained subdued.
"This may well assist with underpinning current values in some areas where demand is significant, although in others a lack of homes being listed for sale may add to the current market malaise as buyers can't find what they are looking for, leading to a stagnating environment."