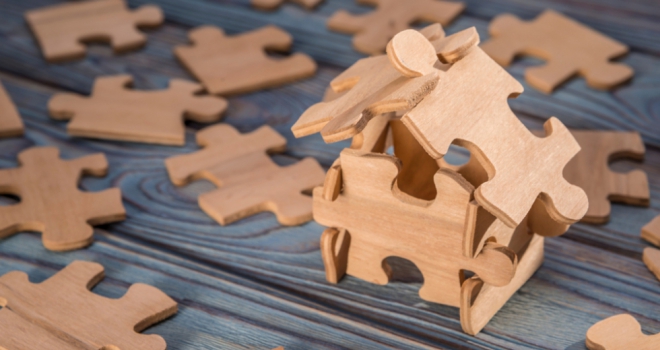 "On the ground, we have seen plenty of caution and many buyers and sellers sitting on their hands."
The latest RICS Residential Market Survey results point to a renewed deterioration in near term expectations, with respondents anticipating a decline in activity over the next three months.
Brexit uncertainty is again highlighted as a significant factor causing hesitation amongst buyers and vendors.
Following a couple of months in which new buyer enquiries increased modestly, August saw a flatter trend in demand at the national level.
Most areas across the UK saw flat or negative sales trend in August, with the East Midlands and South West regions displaying the weakest momentum. Wales and the North East of England appeared to buck the national trend, as respondents reported a solid increase in activity over the month.
Looking ahead, near term sales expectations fell to the lowest level since February this year. Furthermore, sales expectations have weakened in almost all parts of the UK over the past two months. Beyond the next three months, respondents foresee activity stabilising at the twelve month time-frame.
Alongside this, new instructions to sell were more or less flat once again in August, marking the third consecutive report in which the volume of fresh listings coming onto the market has seen little change. That said, contributors continue to report that the number of appraisals being undertaken is down compared with the same period a year ago. Moreover, appraisals are reportedly down on a year on year basis across all parts of the UK, pointing to a relatively weak pipeline for instructions going forward.
The generally subdued trends in activity over the past month have ensured price pressures remain muted across across the country. Respondents across London, the South East and East Anglia continue to report an outright decline in prices, while the North East also returned a negative reading in August.
Jeremy Leaf, north London estate agent and former RICS residential chairman, commented: "These figures are disappointing bearing in mind their historic accuracy but they are not a lot different from what one would expect in August, particularly in view of continuing political uncertainty. On the ground, we have seen plenty of caution and many buyers and sellers sitting on their hands. However, longer-term buyers of smaller houses have been looking beyond Brexit and taking on view on likely price movements.
"Other recent market surveys bear out this trend - in other words, the market is showing more resilience than we might have dared hope. Certainly, we are not finding buyers and sellers withdrawing from transactions because of worries about an imminent market correction."
Benson Hersch, CEO of the ASTL, added: "Despite some cause for optimism in recent months, the latest RICS Residential Market Survey confirms a market that continues to be defined by uncertainty and low transaction volumes. This environment can lead to broken chains and prove problematic for developers who need longer to market their properties. In this situation, fast and flexible short-term finance can prove an invaluable tool for brokers, helping their clients to keep transactions alive and investors to bridge this difficult period. In an uncertain environment, certainty of funds becomes even more important and we continue to hear stories of lenders unable to complete on loans they have previously agreed. So, brokers need to factor this into their choices and identify lenders they can be confident will be able to deliver certainty."