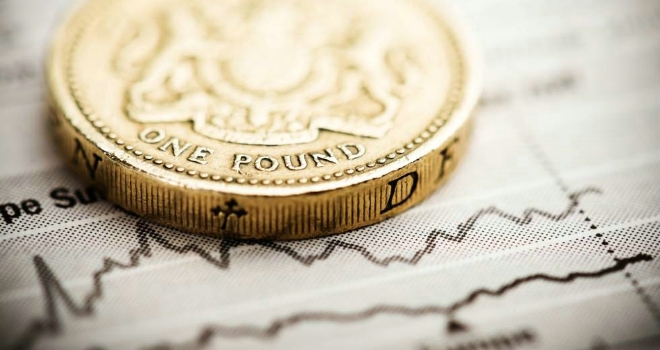 "Still remaining well above the Bank's 2% target, another interest rate rise is not off the table."
CPI inflation fell slightly to 3.0% in December, from 3.1% in November, according to the latest ONS data released this morning.
CPI inflation was recorded at 3% in both September and October.
CPIH, which the ONS are now using as their headline measure and which includes owner occupiers' housing costs, was 2.7% in December, down from 2.8% in November.
The ONS says following a steady increase from late 2015, since April 2017 the CPIH rate has levelled off, ranging between 2.6% and 2.8%.
The downward effect came mainly from air fares, along with a fall in the prices of a range of recreational goods, particularly games and toys.
Ben Brettell, senior economist at Hargreaves Lansdown, says it "now seems likely we'll see the rate steadily fall back towards the 2% target over the next year or so, though the ONS reckons it's too early to say the peak has been reached".
He added that given the continued headwind posed by Brexit uncertainty, "I don't see why the Bank of England would rush to raise rates again this year".
Brettell continued: "I see last year's quarter point move as more of a tacit admission that the cut to 0.25% was unnecessary in the first place, rather than the start of a sustained upwards trend. I'd be somewhat surprised if rates were higher than 0.75% by the end of the year."
Alistair Wilson, Head of Retail Platform Strategy at Zurich, commented: "A slight decrease in inflation is certainly welcome, but family finances continue to feel the strain. Still remaining well above the Bank's 2% target, another interest rate rise is not off the table."

Thomas Wells, manager of the Smith & Williamson Global Inflation-Linked Bond fund, added: "In terms of the UK's inflation outlook from here, the recent strengthening of the pound versus the dollar will help to mitigate inflationary pressure to some extent and should help to mean that, over 2018 as a whole, inflation will slowly begin to move back towards the Bank's target. The recent rally in the pound is particularly important given the current strength in oil prices following production cuts.

"While the overall profile for UK inflation looks better for 2018 than it did for 2017, there are some material tail risks which could result in sterling weakness which would very easily re-ignite inflation concerns; for example, the market is not pricing in a general election this year despite the weakness of the May government, and there is no guarantee that the recent more positive tone of the Brexit negotiations will continue."