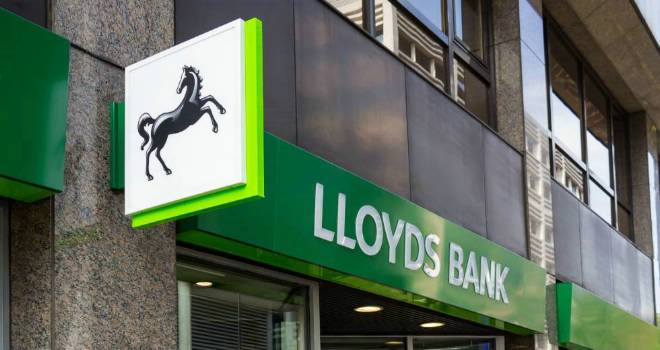 Lloyds Banking Group has reported statutory profit before tax of £1.6 billion in 2015 - a 7% drop which it attributed to increased PPI charges.
Its annual PPI provision of £4 billion included an additional £2.1 billion in Q4 reflecting the FCA's consultation on a proposed time bar of mid-2018 for PPI complaints.
The Bank's underlying profit rose by 5% to £8,112 million, or by 10% excluding the disposal of TSB, which cost Lloyds £745 million in 2015.
Mortgage lending increased by 1%, slightly below the market growth of 2.5%.
António Horta-Osório, Group Chief Executive, said:
"We made a strong start in 2015 to the next phase of our strategy and have delivered a robust financial performance, enabling increased dividend payments.
"Our differentiated, UK focused, retail and commercial business model continues to deliver, with our financial strength, cost leadership and lower risk focus positioning us well in the face of current market uncertainty. We remain confident in our ability to become the best bank for customers and shareholders, while continuing to support the economy and helping Britain prosper."
Laith Khalaf, Senior Analyst at Hargreaves Lansdown, commented:
"Lloyds is positioning itself as the bank that likes to say yes to shareholders. A strong capital position means the bank can now throw off excess cash rather than building up its defences. Lloyds is the simplest of the UK banks as its activities are purely focussed on UK retail and business lending, with no roulette wheels spinning in the background. It's easy to see why the public sale was so popular, before it got kicked into the long grass by the Chancellor.
"Lloyds has put aside a huge amount for PPI in anticipation of the end of the claims saga, which has cost the bank £16 billion to date. Lloyds will be hoping this is the final pay off it has to make before the regulator imposes a deadline on new complaints. Claims management firms will be salivating at the prospect of the forthcoming feeding frenzy, but longer term it looks like they are going to have to find a new source of income as the PPI cash machine is being shut down.
"The public sale of Lloyds is still on ice, and while the share price shot up this morning, it's still around 10% shy of where it needs to be for the government to break even on the bailout. It now seems unlikely the deal will resurface again before the Brexit vote, given the market volatility we could see as we approach the referendum date."