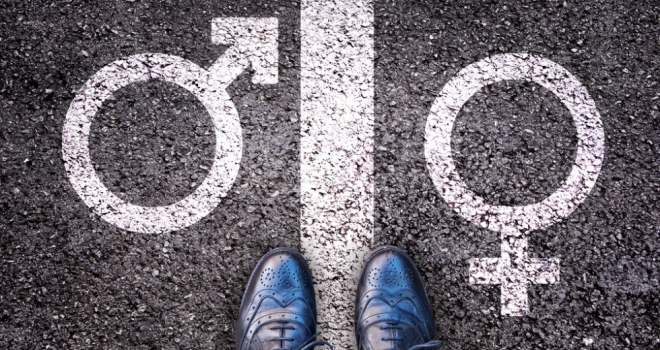 "The gender pay gap has been a topic of increasing conversation, putting the difference in salary into real terms has been shocking."
Women in a permanent financial services role are paid, on average, 28% less than men for the same job, according to figures from accountancy firm SJD.
Its research found that gender pay gaps for UK jobs are as much as 49%, or £15,000.
With yesterday's figures from the IFS revealing that 40% of young people are struggling to afford the deposit for their own home, SJD worked out that women in the finance industry are missing out on the equivalent of 54% of the average UK home deposit.
Analysis by specialist recruiter, Global Accounting Network, also found that male financial directors earn, on average, almost £30,000 a year more than their female counterparts.
The firm attributes the phenomenon, in part, to an "unnecessary focus on existing salary when negotiating remuneration as professionals climb the career ladder".
Its figures show that at chartered and qualified accountant level, the pay gap between males and females sits at 5.1%. However, among financial managers and directors - where females account for 42% of the workforce - the pay gap widens to 31.6% - with women earning an average of £42,674 in comparison to the £71,986 salary of their male contemporaries.
Earlier this year, some of the largest financial services firms revealed their gender pay gaps.
HSBC revealed the largest gap of any UK financial firm, showing an hourly median pay gap of 29% and a mean pay gap of 60%. The Bank's gender bonus gap is even wider, showing a median gap of 57% and a mean pay gap of 84%.
Barclays International's 2017 gender pay gap report revealed a median hourly gap of 43.5%. The figures were also higher for bonuses, with a gap of 73% at the international division and nearly 50% in the Bank's UK high street business.
Derek Kelly, CEO at SJD Accountancy, said: "The gender pay gap has been a topic of increasing conversation, putting the difference in salary into real terms has been shocking. This information now highlights the genuine impact that this can have not only on employees but their families and long-term prospects."
Adrian O'Conner, founding director at Global Accounting Network, said: "The depth and complexity of issues contributing to overarching gender pay gaps should not be underestimated. However, when women are being paid significantly less in the same or similar roles, employers must reflect on current practices to understand why.
"Females are statistically more likely to take career breaks to care for family. When these professionals return to work, the institutional practice of basing new job offers on incremental increases on their previous salary can prevent them from catching up as quickly as they perhaps should – if at all.
"'How much do you currently earn?' is a standard interview question, but the practice means that existing pay gaps can persist as individuals move roles. If employers continue to ask current salary the cycle will never be broken and even companies that are non-discriminatory can be unconsciously perpetuating the gap.
"We advise our clients that job offers should be made solely on how a candidate benchmarks and on what their value is to the business, not as a percentage increase on existing pay. Regardless of gender, as any professional steps up the career ladder, their salary should be directly aligned with their ability to do the job."