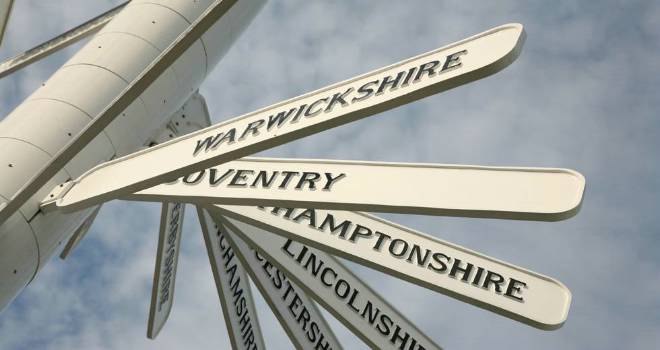 "It's likely that against this mixed picture, the market will remain flat overall as we head towards the final quarter of the year"
September saw a mixed outlook in the UK property market, as London and the South of England continued to cool but other regions remained buoyant, according to the latest National Mortgage Index from Mortgage Advice Bureau.
Throughout the UK, average purchases prices fell by 0.8% on average. The East of England saw purchase prices slip by 6.49% between August and September, from £157,076 to £146,881.
The South East, South West and Greater London saw purchase prices fall by 1.6%, 0.2% and 0.6% respectively.
Conversely, purchase loans increased by 2.6% in the North West and 1.7% in Wales.
Brian Murphy, Head of Lending at Mortgage Advice Bureau, conmmented: "Whilst some pockets of the UK, such as the West Midlands, Wales and East of England have seen significant rises both year on year and month on month, according to most recent reports from both Rightmove and RICS, growth in London seems to be slowing down, probably due to the increased levels of stock available together with new build completions, both of which are impacting on prices. The South East is seeing a similarly cooler picture, albeit to a lesser extent.
"We continue to see that discretionary buyers are currently sitting out of the market, perhaps instead remortgaging to raise capital to improve rather than move. Investors remain cautious, with many buy-to-let landlords reducing their portfolios, due to the double whammy of increased taxation and tougher lending legislation, although we did see a slight 'last minute dash' for some landlords to refinance their properties ahead of the new buy-to-let lending rules introduced on 30th September.
"The silver lining in this particular trend however is that in some areas, particularly London and the South East which have, up until now, been badly affected by a dearth of first-time buyer-friendly properties, are now seeing more and more properties at entry level coming onto the market; an outcome that has enabled many of those who want to get onto the ladder in these particular areas to take advantage of competitively priced mortgage deals available and purchase in September.
"Elsewhere in the UK, property price growth continues to be underpinned by shortages of stock, as documented in the most recent RICS report, a situation which is likely to continue for the foreseeable future, with the September House Price Index from the Halifax suggesting that annual house price growth is now at 4%, which is at the upper end of the expectations from leading industry bodies for 2017, who had forecast at the beginning of the year that annual house price growth would be between 2% and 4%.
"It's likely that against this mixed picture, the market will remain flat overall as we head towards the final quarter of the year, with the busier areas potentially rounding out any decline in activity from regions where demand is less evident."