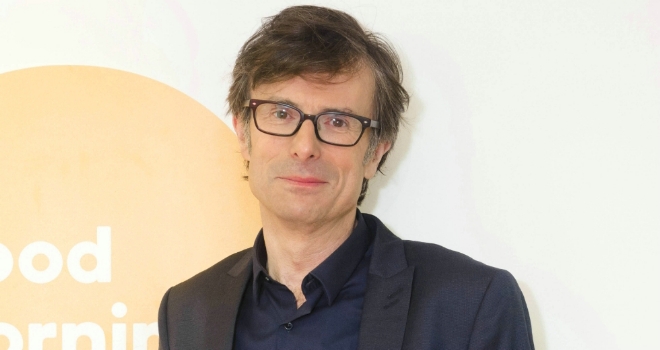 "Much has changed in the last couple of months and FSE London provides the first real opportunity for the industry to come together, discuss the issues and learn about what might be coming next"
The full seminar programme has today been revealed for FSE London, with the key-note speech being given by ITV's political editor, journalist Robert Peston.
Peston will discuss the current political and economic landscape, offering his views on the outlook for interest rates and the housing market.
The seminar programme has been put together by the Association of Mortgage Intermediaries and media partner Financial Reporter and includes:
- FCA regulatory update – Director of Competition at the FCA, Deb Jones, will update attendees on its latest news and work streams.
- Industry panel debate – four of the industry's leadings names discuss a range of topics and answer questions on the big issues facing advisers.
- Retirement trends and opportunities – Key Retirement's Dean Mirfin reviews the mains trends in the retirement space and the opportunities for advisers.
- Buy-to-let market review – Mortgages for Business' David Whittaker and Connect IFA's Liz Syms provide a comprehensive review of the buy-to-let market.
The seminar sessions are CII-accredited and delegates can earn CPD hours.
As well as the main seminar theatre, Shawbrook Bank will also be running its own Academy at FSE London, which will bring together experts from across the spectrum of specialist lending. Topics to be covered include second-charge mortgages, sourcing, short-term lending opportunities, fee charging, and large loans.
Also, for the first time, FSE London will play host to FSE Foundation – these offer free to attend, educational workshops, put together by Mortgage Advice Bureau, which aim to educate potential employers on how the right trainee or apprentice can help invest in the future of their advisory practice.
The exhibition space for FSE London provides adviser visitors with access to over 70 exhibitors including lenders, distributors, networks, insurance providers, technology companies, and many more. Exhibitors attending FSE London include Lloyds Banking Group, Nationwide, RBS, Virgin Money, Aldermore, Kensington, New Street, One Savings Bank, Brightstar and many more.
James Prosser, Managing Director of Front Events, organisers of FSE London, commented: "In two weeks' time we open the doors of FSE London again at Old Billingsgate and we invite advisers to attend what is sure to be the most comprehensive event for advisers this year. Our seminar programme, announced today, offers attendees a variety of topics and analysis to help them make sense of a market in flux but also one that still provides a large number of opportunities. We are very pleased to have Deb Jones from the FCA providing the regulator's take on recent events, which I'm sure, will cover off the post-Brexit environment that we are all having to get used to. On top of this we have Robert Peston as our key-note speaker and I'm sure delegates will be treated to a unique presentation, offering insight and knowledge on the shifting nature of the wider economy, but also how political changes are likely to impact on the housing and mortgage markets.
"Added to these sessions we have both the Shawbrook Academy and the new FSE Foundation which I'm sure will deliver real insight on both specialist lending and how firms can recruit and develop skilled staff. When you add in the range of exhibitors we have in one site to this content, we believe FSE London is offering a focused and thoroughly worthwhile visit for all delegates. Much has changed in the last couple of months and FSE London provides the first real opportunity for the industry to come together, discuss the issues and learn about what might be coming next and how we can best prepare ourselves. I and the FSE London team are looking forward to welcoming you again on the 14th September."
Further details on Financial Services Expo London, including how to register, are now available at: http://www.financialservicesexpo.co.uk/london