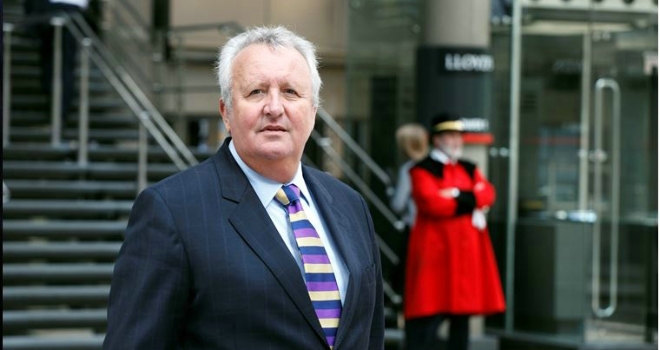 "Barriers to new entrants can be many and varied. Cost is a primary factor, especially for those looking to start a new business."
When contemplating the future of the financial advice industry, I can't help but be reminded of the late sixties movie The Wild Bunch. Set in 1913 Texas, the film follows an ageing gang of outlaws looking for one final score as the traditional American West disappears around them.
Substitute the slow motion, multi-angle view of the world in 1913 to that of 2017, where our industry practices here in the financial advice market are on the cusp of potentially drastic change that could create an uncertain future. Virtual reality now prevails, technology is king and in our world the day of the robo- adviser is nigh. But while I wouldn't want to compare today's hard working advisers to the dramatic personalities of The Wild Bunch, there's an undeniable parallel between these characters facing retirement and some troubling figures around the future of the financial advice sector.
Chart 1:

Western movies aside, 2017 is already a year of reflection for Panacea Adviser as it marks our 10 year anniversary as a business and, as part of this, we'll be carrying out research with our adviser database to gauge how the industry has changed over this time. One particular point that has really stood out from our work in this area so far, and what also sparked the Wild Bunch connection, is the current age demographic of those working in the industry. Based on our community analysis above of some 18,000 advises, the financial advice sector veering toward the older generation (see Chart 1). New entrants to the industry as at Q4 2016 were lower that Q4 2015*. To make matters worse the number of advisers de-authorising in the same periods exceeded those joining (see Chart 2).
Chart 2:
It may not come as a surprise that the number of new advisers is also falling (see Chart 2) while a recent FOI request to the FCA revealed that just 334 advice businesses were authorized by the regulator in 2016. It's not hard to see a link between these dwindling numbers and the lack of fresh business ideas that is often brought about by bringing young talent into an industry.
Barriers to new entrants can be many and varied. Cost is a primary factor, especially for those looking to start a new business. From June this year the new minimum capital resources requirement of £20,000 comes into force.
For most smaller, established, firms it will be based upon the greater of £20,000 or 5% of the previous years' income. This is in effect dead money and based on the £20,000 minimum, new firms would need to have a minimum year one potential turnover approaching £400k to warrant the lock up of this money.
Fees for a new firm add up quickly, freeze the £20k then add in staff costs, office costs, professional fees, technology, marketing. Possibly followed by an FSCS call. And then comes the need to find a paying client.
If you are moving from an established firm it is highly likely that there will be contractual restrictions placed upon you regarding client ownership and possibly a geographical restriction along with a time based one.
Put bluntly, all of this means that those seeking to create a new business are betrayed by the sheer cost imposed upon the entrepreneur, the ambitious, the wealth builders of the future by regulation. Rather like The Wild Bunch gang, our industry could well be on the precipice of extinction altogether. Is it any wonder then that we're struggling to attract younger generations to the financial advice sector?