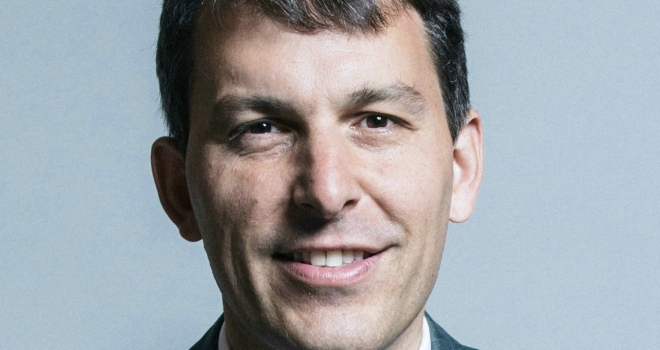 "The Charter isn't about accelerating women necessarily; it's about treating everybody equally and succeeding together."
The annual review of the HM Treasury Women in Finance Charter took place in London today to discuss the progress of Charter signatories.
Since its launch in 2016, the Charter has attracted 300 signatories, covering 800,000 financial services employees.
Economic Secretary to the Treasury and City Minister, John Glen, reiterated how "an inclusive workforce is better for business and customers." Signatories were then encouraged to, "go further and faster in your goals."
Glen reported that 45% of signatories have met or exceeded their targets, with a further 42% in target to achieve targets within the required reporting period. This, he added, is a firm indicator that there is an increased number of women in senior roles.
In spite of this positive news, John Glen then went in to say that there is still a long way to go, adding that he had "seen the institutional barriers that we're up against".
Expressing dissatisfaction about the fact that financial services still has the largest gender pay gap of any sector, Glen added that it still feels like 'a boys' club' but reassured the audience that he was "absolutely keeping pressure up at his end".
Closing his remarks with a call to action, John Glen reminded signatories that "the onus is on you (is) as business leaders" and that he wanted to see real action "the length, breadth and depth of the sector."
He also advocated that there is a big role for men too, stating, "we are part of the solution." He reminded everybody that men are 'agents of change' and must continue to drive the agenda.
Dame Jayne-Anne Gadhia, the Government's Women in Finance Champion, added that there is a long way to go to achieve real equality in British businesses.
Gadhia talked about the origin of the Women in Finance Charter, reminding signatories that, "The Charter isn't about accelerating women necessarily; it's about treating everybody equally and succeeding together."
She concluded that "the outcomes from the review are thrilling. 72% of signatories have improved equality: that's fantastic." She added that the Charter drives better business outcomes and improved productivity whilst also creating a fairer society in the UK. Referring to the earlier address of John Glen, she remarked that "the support of senior men is important: this is how we will make a difference."
Clare Jupp, director of people development at Brightstar, commented: "I was delighted to attend this prestigious event today and it was fantastic to hear how the Charter has extended its reach to cover over 800,000 financial services personnel. I am also proud to report and see 'in print' today that Brightstar is one of just 55 signatories out of the 300 whom has met its targets.
"We continue to work tirelessly to drive change within our own organisation and across the sector and I am passionate about the intentions of the Charter and achieving its aims. As both John Glen and Dame Jayne Anne alluded to, an inclusive workforce is better for business and customers. Therefore, I urge organisations from across the sector to make the pledge and sign the Charter."