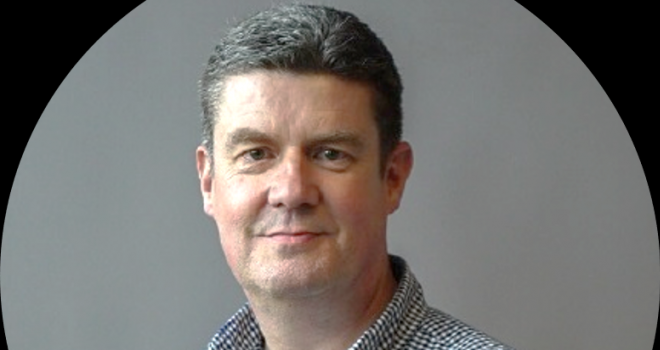 "Ensuring intermediaries and borrowers know there are multiple ways in which lenders can support them is key."
Soaring inflation, price hikes at the supermarket, fuel pump increases, and crippling energy bills means many who would have never imagined themselves struggling financially, may now be battling debt and in need of a lifeline.
As you might expect, financial services will have a major role to play in helping people navigate their way through this uncertain landscape. The pandemic had already brought forbearance to the fore as many lenders grappled with the notion that borrower's incomes had been drastically reduced or suspended altogether through no fault of their own.
Proactive and patient customer care allowed lenders to find solutions that helped borrowers to alleviate concerns over repayments while they dealt with the myriad of psychological, physical and operational challenges a lockdown presented to us all. Equally lenders and brokers were able to keep the housing market working with swift changes to operating models and increased communication with their customers to uncover and head off issues before they arose. All of that helped immeasurably.
Even though the Covid landscape has moved on, similar challenges remain. As consumer debt becomes more problematic for the individual, lenders need to be ready to respond to meet customer demand. They'll need a range of solutions to create customer experiences with the smarts to perform and the heart to care.
Empathetic interactions with customers and clients will be crucial. Our vast experience in loan and mortgage servicing shows that people who find themselves falling into financial difficulties can be reluctant to face the situation head on. Money is an emotional subject and it can have a profound impact on people's mental wellbeing. That in turn may lead to behaviour that can be difficult to understand or interpret on the other end of the phone.
Forbearance underpinned by proactive and patient customer care will continue to be the right course of action. Forbearance tools are crucial too. Ensuring intermediaries and borrowers know there are multiple ways in which lenders can support them is key. Using realistic repayment plans and repayment holidays. Lenders need to consider existing forbearance measures, and ensure they fully meet the customer's individual needs in these unusual times. These measures should be simple, flexible arrangements which customers understand. Their appropriateness is carefully considered based on each unique circumstance and an assessment of affordability.
Open banking has enabled the use of data for speedy and accurate income and affordability assessments. It's now easier than ever to quickly and fairly assess a customer's financial position. Open Banking and analytics provides insight into previous spending and behavioural patterns allowing lenders not only to evaluate the current position but predict how this may change at future points in time. This innovation allows for flexible decision-making, adapting support for the customer as their financial position evolves. A real time view of a customer's finance and their ability to pay.
It is vital lenders and intermediaries provide different modes of communication for customers and create an environment of patience and understanding so customers feel comfortable approaching them with financial problems. Multichannel interactions are therefore key. It's critical that lenders get a good viewpoint of their customer needs and a solid understanding of how those needs differ across multiple user segments. With customers spread across multiple generations, all with varying digital capabilities, lenders should take a multi-channel approach to ensure services are within the reach of all their customers. While some will prefer a face to face approach, some will prefer to self-serve, at a time and place that suits them. Self service is also proven to improve collections revenue. Giving customers control to manage their finances.
Of course, a conversation is key too, particularly for intermediaries who often have a trusted relationship with their clients. As qualified financial experts its crucial we all work together to provide customers with a clear, step-by-step plan to get back on track and encourage them to proactively use self-service tools to budget and track spending. Now more than before the pennies need to help take care of the pounds.
Ultimately by keeping an open line of communication and offering a support system for vulnerable customers, lenders, IFAs and mortgage brokers can give consumers the boost they need to manage their financial situations, grow their confidence and show that effectively handling money troubles is achievable for all. It is not an issue they have to face on their own.