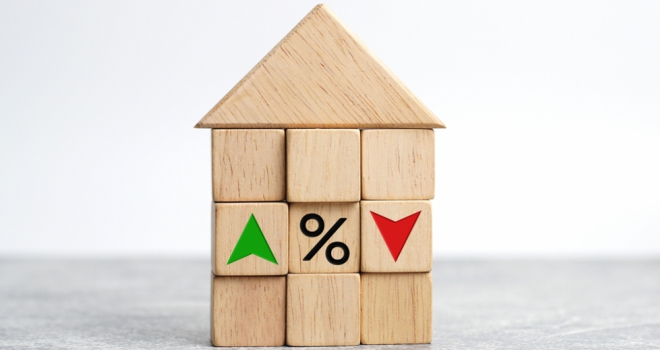 "A hike of 'only' 0.25% could ease pressure on fixed rates and even encourage lenders to deliver cuts."
Brokers have said that even if the Bank of England increases interest rates today by 0.25%, as expected, the rise in the base rate has already been priced into fixed rate mortgages.
Newspage asked brokers their views on the path for fixed rate mortgages following today's interest rate announcement.
"Regardless of what the Bank of England does tomorrow, there will be no movement in fixed rate mortgage pricing because this has already been baked in", says Lewis Shaw, owner of Mansfield-based Shaw Financial Services.
Shaw's views were mirrored by Craig Fish, managing director at London-based mortgage broker Lodestone: "The Monetary Policy Committee is fully expected to increase rates by at least 0.25% on Thursday, but this will have no impact on the fixed rates that are available. Most fixed rates on offer right now already have a rate rise factored into them. What is going to impact them, though, is the release of the inflation data on 16th of August and what that does to SWAP rates, which influence mortgage pricing. If, as expected, inflation falls then I suspect we may see more lenders continue to lower rates as we have seen over the past week."
Darryl Dhoffer, founder of Bedford-based The Mortgage Expert, also noted the importance of the inflation data due to be published mid-month. "Looking at the past two weeks, two-year and five-year SWAP rates, which influence the pricing of two-year and five-year mortgages, have largely remained steady, which implies that lenders have already priced in any rises in fixed rates. I would not expect the majority of lenders to reprice any fixed rates until the next release of inflation figures on August 16th."
Rob Gill, managing director at mortgage broker Altura Mortgage Finance, went one further and suggested that a 0.25% rise in rates on Thursday could even be good news for fixed rate mortgages: "A base rate hike is very much priced into the majority of lenders' fixed rates. Up until last month's inflation figure delivered a lower-than-expected number, a hike of 0.5% was widely expected in August. However, a hike of 'only' 0.25% could ease pressure on fixed rates and even encourage lenders to deliver cuts."
Meanwhile, Elliott Culley, director at Hayling Island-based Switch Mortgage Finance, said what's in the minutes of the Bank of England interest rate meeting could be as important as the number itself: "If it is suggested that the base rate might not need to go as high, we may see some further reductions in mortgage pricing. If, however, the base rate rises by 0.5% or the minutes suggest the base rate will still need to rise as high as 6.5%, we could see mortgage rates starting to rise again."
One broker, Peter Stamford, director of Alston-based Moor Mortgages, also warned that if the Bank of England raises rates by 0.5% on Thursday, all bets are off: "A 0.25% hike by the Bank of England may merely ripple the mortgage pond, but a 0.5% increase could create waves, stirring up the lending waters. Tomorrow is a big day for borrowers and the country in general."