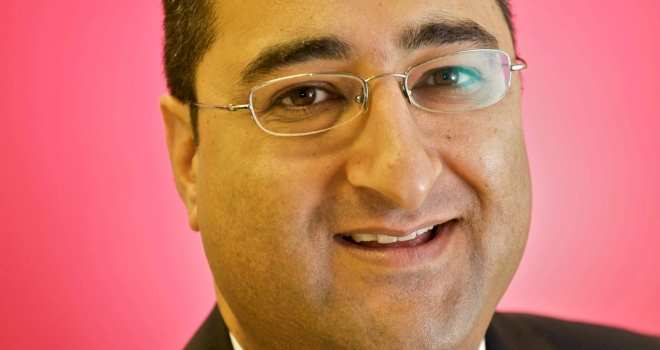 The recent FCA Discussion Paper on the cash savings market certainly pushes the envelope in terms of the measures it is proposing, and we appear to have a regulator which is not willing to allow the market to decide, especially when it comes to cash savings products, especially those that appear to work against long-standing, existing customers.
Thankfully the notion of 'shopping around' is now pretty well embedded in the financial services market but that's not always been the case, and indeed many providers of products have made large profits by relying on their customer base staying put. We might all be aware that the best rates, incentives, prices are often only available to new customers only but some customers may not be, and they might not be in a position to move. It's these types of individuals that the FCA seem to be addressing in this paper.
Of course easy access cash savings rates have been pitiful for the best part of a decade but the regulator does appear to be suggesting that it won't simply be case of 'how low can they go', and that there should be (at the very least) a basic savings rate (BSR) that all existing customers automatically get if they have held their account for a certain period of time, most likely to be a year.
Again, it will be interesting to see at what rate this might be set and the way the regulator would set this out; plus of course how might savings providers' respond in terms of their ability to offer 'market-leading rates' to new customers? Might they also be cut so that it can introduce the BSR for existing customers?
This move appears to follow similar attempts to ensure the public are not left on the worst tariffs in the energy sector, and there have also been calls for maximum rents and a form of rent control in the private rental sector. Needless to say that there is a degree of pushback, perhaps from those who we might believe to have a significant vested interest, but also those who worry about the wider damage that could be done through unintended consequences.
For instance, in terms of rent controls and the like, I know there are a large number of buy-to-let stakeholders who would be concerned how this would impact on the supply of properties coming to market, especially given that landlords' ability to raise rents would be curtailed, and it may well make them consider being active in the sector at all. There are historical precedents for this type of action having a negative impact on rental supply and, let's face it, the UK's housing market is such that it remains reliant on individual landlords' continuing to be active in this space.
Overall, political and regulatory intervention is nothing new for our market, but it doesn't tend to be based at a rate or price level. This focus on a BSR seems to be something of a step into the unknown, and many may feel it's the thin end of the wedge in terms of what might come next. Part of the Government's own commitment to improve the conveyancing process, for example, is based on making it 'cheaper' and I'm sure a number of people running conveyancing firms might well shudder at such wording.
How would they make their service 'cheaper' without compromising on the service? Who might determine what is cheap enough? Aren't we supposed to be moving away from a pure focus on cost and price, and a recognition that this work actually costs money to complete, and it should be up to the individual firms to decide how much that should be?
As advisers would you appreciate a regulator telling you how much you could charge for your services? I doubt it, and even if this latest Discussion Paper seems some way removed from the mortgage/protection/GI/conveyancing market, there are still parallels that could be drawn if it happens and it's deemed a success.
Lenders certainly might have to introduce 'Basic Mortgage Rates', especially for those deemed 'mortgage prisoners' – would this be such a bad thing? Perhaps not, but there would then be a momentum to introduce such regulation across various other areas? The Mortgages Market Study Interim Report was already heavily fixated on price and the supposed savings borrowers could be making – you don't have to be a genius to see where this might be heading?
For now the market will continue to decide, but judging by the direction of travel, don't be surprised if that is reshaped to fit, what looks like, a very different regulatory agenda.