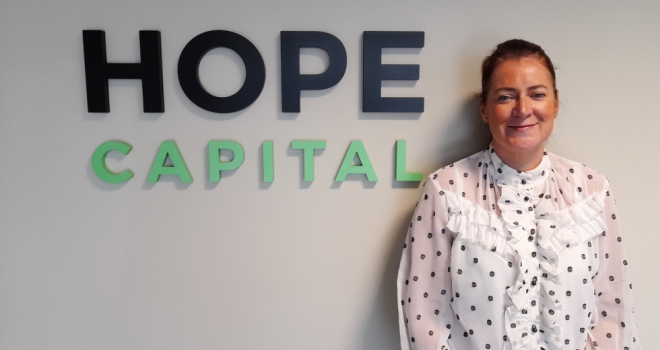 "Her experience and marketing knowledge will no doubt cement our market position and help maximise new opportunities."
Sarah, who has over 22 years' experience in a range of marketing roles, will lead Hope Capital's marketing and brand activities as it continues to expand its broker audience.
Sarah Butler commented: "This is a great opportunity to join a firm which is leading the way in the bridging finance industry.
"Hope Capital already has a fantastic reputation, so I am looking forward to building the brand through both the strategic and creative sides of marketing."
Jonathan Sealey, CEO at Hope Capital, said: "We are thrilled to welcome Sarah to Hope Capital. Her experience and marketing knowledge will no doubt cement our market position and help maximise new opportunities. I have every confidence that she will be a tremendous asset to the team and business as a whole."