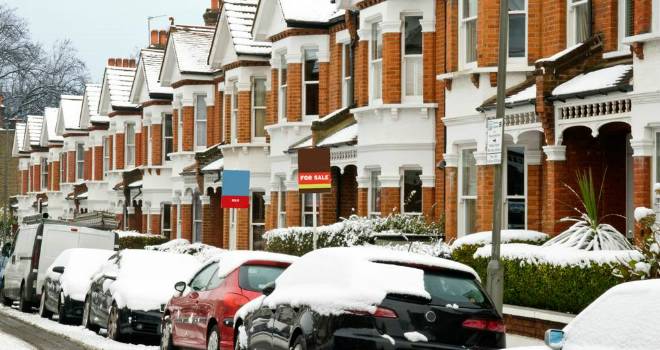 "An anticipated surge in new listings in the new year will drive activity, boost transaction levels and help existing sellers to complete chains."
Reallymoving predicts that small monthly house price falls in November (-0.1%) and December (-1.1%) will be wiped out by a 2.5% increase in January, based on deals already agreed between buyers and sellers.
The report is based on analysis of over 18,000 conveyancing quote forms completed over the last three months.
Prices are expected to dip over the remainder of 2021 as a result of deals agreed between buyers and sellers in August and September, when the impact of the stamp duty holiday subsided and buyer demand returned to more normal levels for the first time this year. But this lull will be short-lived, with buyers and sellers agreeing deals at higher prices in October, which will result in a 2.5% increase in the New Year taking the average completed sale price to £342,836 in January 2022.
The continued shortage of stock is also supporting prices, with annual growth also set to reach 2.3% in January.
Rob Houghton, CEO of Reallymoving, commented: "Transaction volumes are unsurprisingly down since the end of the stamp duty holiday but the outlook for the housing market in early 2022 is positive. The most intense phase of the post-pandemic boom has now subsided bringing about a brief autumn lull, but the fundamental supply and demand imbalance continues to support prices and, while the threat of interest rate rises will give some buyers pause for thought, thanks to stress-testing by lenders most homeowners will be able to absorb small rate rises over an extended period of time without too much trouble.
"House price inflation for first-time buyers has been lower than for upsizers and downsizers, meaning first-time buyer activity levels are reassuringly high at around 54% of all buyers – an encouraging sign of market health. An anticipated surge in new listings in the new year will drive activity, boost transaction levels and help existing sellers to complete chains."