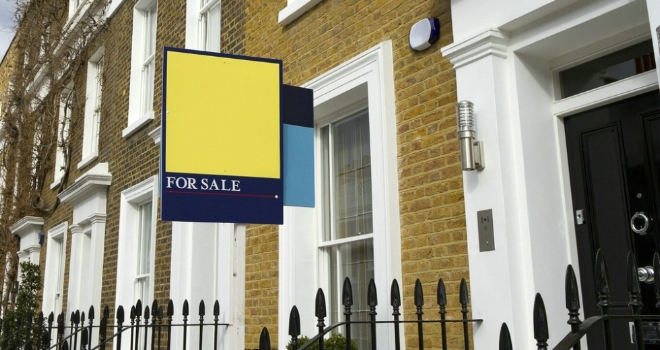 "The prospect that interest rates may rise further this year to tackle rising inflation, and increasing pressures on household budgets, suggests house price growth will slow considerably."
House prices have increased by 9.8%, or over £24,500, in 2021, however Halifax expects the rate of growth to slow in 2022.
Wales remains by far the strongest performing nation or region in the UK with annual house price inflation of 14.5%, taking the average house price to £205,579. However, the rate of increase is slightly down from the 14.8% rise recorded in November. Northern Ireland was also one of the strongest performing regions, again recording double-digit annual growth of 10.6%.
House prices also continue to rise in Scotland, with the average property now up 9.7% year-on-year, with the average price of £192,988, the most expensive on record.
In England, the North West was the strongest performing region (11.8%), followed by the South West.
Despite registering a strong quarterly rise in prices (2.9%), up from 1.1% in November, London remains by far the weakest performing area for annual inflation (2.1%).
Russell Galley, managing director of Halifax, said: "UK house prices climbed again in December for the sixth month in a row, rising by 1.1%. The average price for a property now stands at £276,091, an increase of more than £24,500 compared to December 2020, marking the strongest year-on-year cash rise since March 2003.
"The housing market defied expectations in 2021, with quarterly growth reaching 3.5% in December, a level not seen since November 2006. In 2021 we saw the average house price reach new record highs on eight occasions, despite the UK being subject to 'lockdown' for much of the first six months of the year.
"The lack of spending opportunities afforded to people while restrictions were in place helped boost household cash reserves. This factor, alongside the stamp duty holiday and the race for space as a result of homeworking, will have encouraged buyers to bring forward home purchases that may have been planned for this year. The extension of the Government's job and income support schemes also supported the labour market and may have given some households the confidence to proceed with purchases.
"A lack of available homes for sale, and historically low mortgage rates, have also helped drive annual house price inflation to 9.8%, its highest level since July 2007.
"Looking ahead, the prospect that interest rates may rise further this year to tackle rising inflation, and increasing pressures on household budgets, suggests house price growth will slow considerably. Our expectation is that house prices will maintain their current strong levels but that growth relative to the last two years will be at a slower pace. However, there are many variables which could push house prices either way, depending on how the pandemic continues to impact the economic environment."
Gareth Lewis, commercial director of MT Finance, commented: "Prices are still increasing but transactional flow has slowed a little, along with price growth.
"It will be interesting to see the housing market return to a level of normality over the next few months, without the government stimulation in the form of the stamp duty holiday which fuelled much of last year's activity.
"Business has been buoyant as we start the year, with plenty of enquiries coming through. January can be quite a slow month as people gradually get back to work and find their feet but there are still motivated buyers who didn't transact last year and are keen to do so, particularly before interest rates rise further."
Jeremy Leaf, north London estate agent and former RICS residential chairman, added: "Buyers are clearly still emerging following their short hibernation to carry on where they left off, quickly snapping up new properties which come onto the market. Most are choosing to forget worries about rising inflation, interest rates and taxes to say nothing of Omicron.
"However, lack of stock is reducing the number of transactions and supporting prices.Market appraisals and new instructions are improving but not quick enough yet.
"Stretched affordability means that prices are unlikely to rise as quickly as they did for a large part of 2021 but prices of family houses in particular will continue to do well."