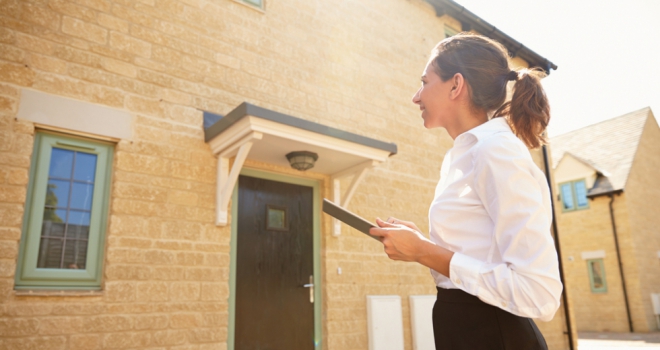 Lack of housing stock is driving competition between buyers, with +71% of survey respondents reporting a resulting increase in prices - the same number as reporting house price increases in October, suggesting consistent price growth.
Those responding to the November survey reported a net balance of +13% in new buyer enquiries, a slight increase on the +11% reported in October, however there was a net balance fall of -9% in agreed sales – the fifth time in a row a negative result has been reported.
Survey contributors expect prices to continue to increase nationally, with a net balance of +66% of contributors predicting prices will rise over the next year.
Simon Rubinsohn, RICS chief economist, said:
"The issue of supply is gathering ever more importance in the feedback to the RICS Residential Market survey. Critically, the theme runs strongly both through the latest set of contributor comments as well as the data around new instructions and the decline in inventory on agents' books.
"Unless this trend is reversed soon, transaction levels may flatline in 2022 with limited choice proving more significant than any shift in the interest rate environment for new buyers.
"The imbalance compared to the demand trend is, meanwhile, likely to continue to be a key factor supporting prices and indeed, even if the cost of mortgage finance does begin to edge up, it is likely that house prices will cont
Emma Cox, sales director at Shawbrook Bank, comments:
"2021 has been a standout year for the housing market, with transaction levels and house price growth high. Even with the seasonal dip in activity expected in December, it's safe to say that the last year has been one of the busiest on record. The stamp duty holiday combined with changing needs from buyers has well and truly stimulated the market, and while incentives like the stamp duty holiday feel far away now, their effects are likely to continue on. Growth is unlikely to slow down in the short term and we can expect activity to ramp up once again following Christmas and this is largely down to the continued lack of supply in the market.
"However, as inflation continues to rise and hit consumers' pockets, a move from the Bank of England on the base rate could soon be on the cards. While any move will be gradual, as lenders follow suit, some buyers could be forced to re-evaluate their property plans. For those considering to buy or remortgage, locking in competitive terms now will be a priority."
Lawrence Bowles, director of residential research at Savills, comments:
"The latest RICS data show that sales activity is still running far higher than normal levels, even after moderating since the stamp duty holiday ended. In November, the sales to stock ratio was 46%, compare to the 2017-2019 average of 34%. As people rush to move home before Christmas, we expect continued strong activity through the year and for 2021 to go down on record as a bumper year for home sales."
"With interest rate rises on the horizon and affordability set to tighten, we can't expect this flurry of activity to continue indefinitely. We predict transactions will ease back to 1.24 million in 2022 – lower than this year, but still higher than the 2017-19 average (1.20 million)."