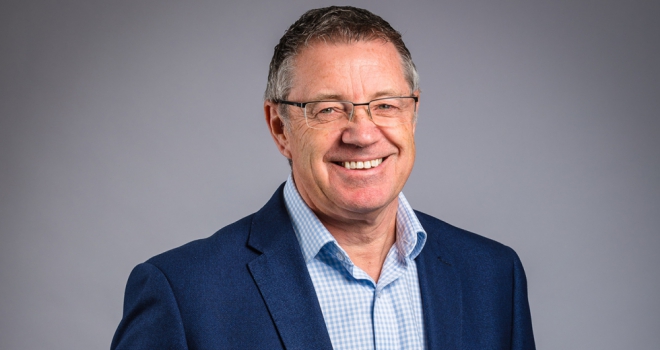 "With consumers having been exposed to just how changeable life can be, it's been gratifying to see the market responding by adapting their product offering so that it's able to evolve with customers' circumstances."
FR: Looking back over the last twelve months, do you think that we're in a period of unprecedented product flexibility and development in the equity release space?
With consumers having been exposed to just how changeable life can be, it's been gratifying to see the market responding by adapting their product offering so that it's able to evolve with customers' circumstances.
It's something we've certainly been aware of, and we've undertaken a comprehensive period of product development throughout 2021, which has included offering penalty-free optional repayment options across all of our ranges following enhancements to our Sovereign range. We've also added Heritage Freedom 20 alongside our existing Freedom 40 product to cater for those wishing to make large repayments, with the products allowing for 20% and 40% of the initial balance to be repaid annually respectively.
Our flexible pricing model has also been rolled out across our Classic, Sovereign, and newly-launched Emerald ranges. This not only provides a personalised interest rate contingent on customer circumstances, but also offers a 21-day rate guarantee, protecting consumers from any potential rate increases during the application process.
FR: As the market continues to grow and a more diverse customer profile emerges, do you think that developing a comprehensive understanding of the market's audience will take on greater importance?
It's always been incredibly important to understand our customers and their needs and concerns in order to best serve them. I would add, though, that I think it's safe to say that the over-50s have historically been treated as a single very homogenous group, whereas now we as a society are arguably only just starting to understand the nuances of later life audiences.
We've consistently been keen to help advisers understand and reach their audience, and throughout 2021 this has manifested itself in a variety of ways. This has included partnering with the Equity Release Council on a refreshed and updated Adviser Guide to Equity Release, as well the development not only of our wider Adviser Marketing Toolkit with additional templates and guides but also new Brand Health Check resources (themselves a condensed version of a full 80-page brand report – Effective Brand Positioning Today for the over-50s market – available to registered advisers via our online portal).
FR: How do you think the use of technology has changed within the equity release sector during the course of the pandemic, and specifically this year?
I think that as an effective facilitator of great user experiences technology has always been important, and as an industry we've seen it being used in all sorts of ways of late, through enhanced adviser portals, repayment calculators, and closer integration with sourcing systems to ensure up-to-date information.
As a result of understanding and listening to our adviser base, as the world opened up we felt that it was important for them to have access to a version of our online broker portal in a portable format. This led us to reengineer our mobile app to allow greater functionality including KFI generation from phones and tablets. It also affords the ability to view up to date status for all current cases, as well as providing push notifications when there's a change in status on applications, and allowing easy access to Pure's full range of literature, documents and video content.
FR: Do you think we're going to see a growing trend of more environmentally-conscious lending and 'green' equity release plans in the future?
Given the ever-changing nature of the equity release landscape, I think it's certainly something that is likely to be a growing trend in the mid-term. Naturally, at the moment lending criteria will need to evolve to accommodate non-standard construction types in more ecologically-designed homes, but I've little doubt that that will come in line with wider societal trends.
In the meantime, however, companies can undoubtedly take steps in relation to their own activities. 87% of our office waste is recycled, with the other 13% being turned into refuse-derived fuel, and all of our company cars are now either hybrid or fully-electric. Additionally, as part of the launch of our Emerald range we planted a tree for each of the first 50 completed cases, while 50 of our staff have also volunteered over four days with Leeds Parks via a series of environmental initiatives including tree planting and meadow management.