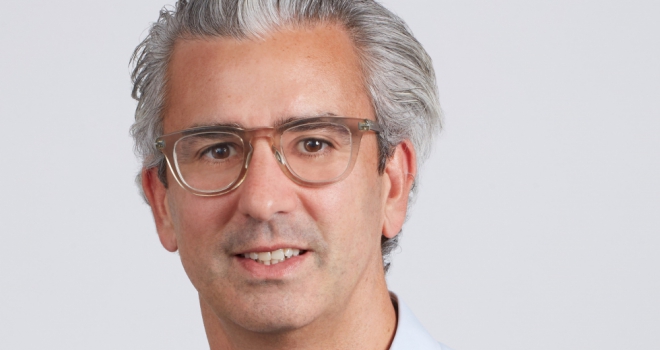 "Given the sharp rise in the cost of living, and equity and bond market sell off, more people are now considering interest-only mortgages."
FR: LiveMore is the only mortgage lender catering specifically for people over the age of 50. What made you decide to set up a lender aimed at this age group?
People have worked hard throughout their lives, paid their taxes, been through booms and busts of inflation and recessions. But when you're over 50 years old, if you don't fit the high street mortgage tick box, it's tough to get a home loan.
We cater for ages 50 to 90+ and now more than ever this demographic needs options. While equity release has come a long way it has restrictions around housing criteria and the amount you can borrow. It can also be expensive in the long term with rolled up compound interest if the borrower lives for many years. We wanted to deliver other options for the over 50s.
Given my background building asset allocation models for financial advisers, I understood the challenges associated with lending to people who are moving into significant life stages with reducing income.
FR: What is your background?
My background is in investment management with over 23 years' experience working in Melbourne, New York and London. I have worked in trading global macro trends including interest rates, currencies, commodities and equities.
Having built a UK fund management business focused on accumulation and decumulation stages of life, I sold the business to AJ Bell, which is now AJ Bell Investment Management. The focus was on UK customers for pension savings and retirement.
I was then a non-executive director at Responsible Lending, an equity release lender, now part of Responsible Group.
In 2019, I began building LiveMore, a lender focused on people aged 50 to 90+, which is a severely underserved market in a country with an aging population.
FR: Why do you just offer interest-only mortgages and not capital and repayment?
Watch this space! Our goal is to have every type of mortgage product catered to the over 50s. What we understand is how someone moves from working full time into different life stages through to being over 90.
We are a young company having launched in September 2020 and are developing our proposition, growing our staff numbers and have plenty of product development ideas.
FR: What type of customers are looking for an interest-only mortgage?
Given the sharp rise in the cost of living, and equity and bond market sell off, more people are now considering interest-only mortgages.
We have a wide range of customers using interest-only mortgages for things like inheritance tax planning, debt consolidation and capital raising for a variety of reasons. They may want to gift money to family, carry out home improvements or improve the quality of their life.
But two of the biggest groups of people we can help are mortgage prisoners stuck on a high interest rate but can't pass an affordability test to qualify for a cheaper mortgage. Secondly, people coming to the end of their interest-only mortgage with no repayment vehicle to repay the original mortgage debt.
We understand these people, taking into account all their assets and liabilities, including pensions, investments, even income from buy-to-let property. All we do is take a common sense approach to lending and housing criteria.
With our products, borrowers can also pay down some of the capital if they have spare cash or savings – up to 10% a year. This flexibility gives people options during times of uncertainty.
FR: You launched your Ongoing Procuration Fee proposition last year - how does it work, why did you decide to launch it and what can a broker earn?
We believe in building long-term relationships with brokers. We want brokers to pick the right product for their customer, make a call once a year to see how they are and complete three boxes on our website. In return they get paid 0.13% of the mortgage each year for up to 15 years.
FR: You have recently launched your LiveMore 1,2,3,4 range. How does that work?
Our range of products has four tiers with varying criteria that caters for different types of customers which will determine the product and rate they are eligible for. We lend to prime borrowers and those with some adverse credit, we look at the type of property, including non standard construction, and sources of income.
Our maximum LTVs range between 60% and 75% and we can lend on income multiples above the market norm for purchase, remortgage and capital raising.
At the moment we offer retirement interest-only and term interest-only mortgages all with fixed rates at five, seven, 10 and 20 years as well as a fixed for life RIO.
FR: What would you say makes LiveMore different from other lenders in the market?
We understand complex income into retirement, wide property criteria, great service and we care about our customers.
FR: What can we expect to see from LiveMore for the remainder of the year and what are you most excited about?
We will continue to expand our proposition, delivering more choice for customers over 50 years old. Using technology, innovation in mortgage design and great customer service we aim to be the lender of choice to the 50- to +90-year-old market.