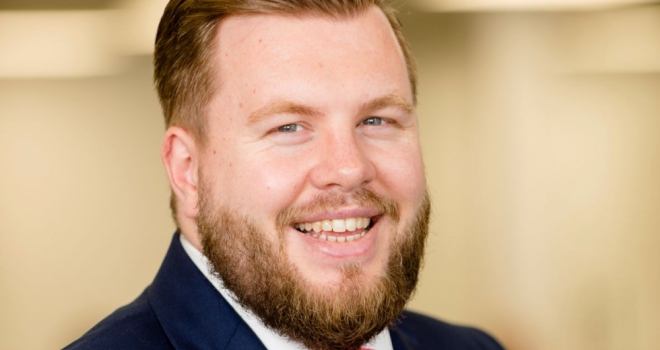 "The main challenges facing brokers at the moment is uncertainty in the market caused by the cost of living crisis, rising interest rates and a lack of supply."
FR: When did you take up your position as network development manager at John Charcol?
I have been network development manager at John Charcol since September 2021. I joined the business in 2017.
FR: Tell us a little bit about your background and how you came to join John Charcol.
I worked for many years across various high street banks in both their retail and commercial arms before joining the brokerage world as a business development manager around seven years ago. Through this experience I understand the challenges of supporting clients in their property journey. I have an absolute passion for the property industry including supporting our self-employed brokers and our clients.
FR: What are the primary challenges and opportunities facing brokers at the moment?
The main challenges facing brokers at the moment is uncertainty in the market caused by the cost of living crisis, rising interest rates and a lack of supply.
The opportunities are still vast though. There may not be as many of the 'vanilla' clients in the market at the moment but there are still many clients with complex income or residential circumstances who need a seasoned broker that can work with them and use their expertise to make the complex simple. Ultimately, lenders still want to lend and clients still want to remortgage or buy. As long as the client is at the heart of everything we do as brokers, clients will keep coming back.
FR: Why should a broker consider joining a network?
Being your own boss, and the flexibility that comes along with that, combined with the increased earning potential that self-employed commission splits allow are the most obvious reasons. However, there is a lot to be said for having the ability to grow your own business and diversifying your lead sources so that you're not relying on one shared lead pot that may or may not be heavily impacted by market changes.
Having a strong business development and marketing team from a network allows you to truly grow your business and relationships with introducers which in turn allows you to better adapt when the habits of clients change - without the fear of where your next referral is coming from.
FR: What differentiates John Charcol's network offering from others in the market?
John Charcol is an award-winning national brokerage and a well-known brand of almost 50 years, with an exceptional standing in the industry across clients, brokers and lenders.
We offer the security of uncapped, high quality and high converting leads generated through our reputation, along with a host of dedicated expert support including coaching, business development and marketing to help you grow your business and reach your income aspirations - all whilst delivering an outstanding customer experience and receiving competitive commission splits.
We also use cutting edge technology and administration support to enable the broker to focus on giving the advice and building the all-important relationships with clients and partners.
FR: What is the most valuable piece of career advice you've ever been given?
Keep your word and always make sure you listen to what someone is really saying, not what you want to hear.