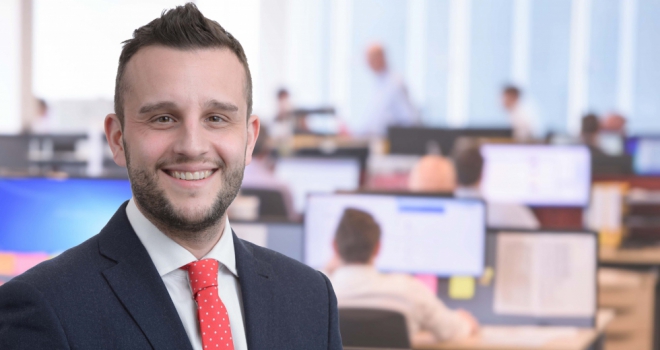 "What is important is ensuring that consumers fully understand the benefit, risk and terms of any product, mortgage or otherwise, which they may enter into. "
We spoke to Buster Tolfree, commercial mortgages director at United Trust Bank, about how a volatile economy could affect the second charge market and the importance of quality, regulated mortgage advice in the current market.
FR: As commercial director at UTB, what does your role involve and what does a typical day look like?
I have been at UTB for nearly five years and was a founding member of the mortgage function as it exists today, so my role has been, and continues to be, extremely varied! For example, it is 11:37 as I write this and so far today I have approved a new set of second charge tracker rates, set our next first charge go-live date, discussed a particularly complex application with the MD of one of our key accounts, had a meeting with our IT team on the latest series of enhancements and discussed the early indicators for emerging changes in the dynamics of the portfolio with Credit. I wear a lot of different hats, but that's why it's so much fun!
FR: What are UTB's main aims or focuses in 2019? Do you have any exciting news or plans you can tell us about?
Over the last four years the mortgage division at UTB has grown significantly from a new entrant, to what we believe to now being the largest prime lender in second charges. We have a host of other specialist mortgage products either live, in soft-launch or in development for release over the coming 18 months. UTB has established a fantastic reputation as an introducer-led, customer-focussed specialist lender and we as the mortgage division are continuing in this trend.
FR: What trends do you expect to see within the first and second charge markets in 2019?
It's hard to make estimates on market changes ahead of the 29th March and the uncertainty of Brexit. However, I would expect to see marginal growth in both markets given sentiment and trends to date, so likely ~£280bn of new lending for first charge, notwithstanding product switching, and ~£1.2bn for second charges. Of course, this could all be affected by a no-deal Brexit, a volatile economy and a change of Government, all of which are possibilities.
FR: What are the biggest issues facing advisers in the current economic environment and what should they be aware of when dealing with clients?
Brexit, and the risk of a change in government, clearly have the potential to cause the greatest macro-economic impact. But let's be honest, nobody knows for sure what, how or when any impact of these will transpire. What I do know is that people will still want to move house, build extensions and release capital from property. What is important is ensuring that consumers fully understand the benefit, risk and terms of any product, mortgage or otherwise, which they may enter into. This is why quality, regulated mortgage advice really is such a key element of the process.
FR: What is the key to remaining competitive in an uncertain lending market?
Understanding your customers, and by that I mean introducers AND consumers. A strong mutual understanding of each other's needs and priorities is the bedrock for any relationship, financial or otherwise! Whilst interest rates, criteria, fee-levels, nature of advice, quality of application etc. all play a role, if you don't know what is important to each party no relationship will work. At UTB I believe we excel at this and it's this understanding of our customers' needs that has enabled us to remain competitive for so many years, and to do so in the future.
FR: If you could see one headline about financial services in 2019, what would it be?
Wow that's a tough one… how about something really punchy and realistic like:
"After a few biscuits over a traditional English cuppa, every person in the UK agrees that Brexiteers can leave the EU whilst Remainers can stay if they want to under a new 'Do whatever you want' act of parliament. Government adds 17 new Bank Holidays to celebrate".