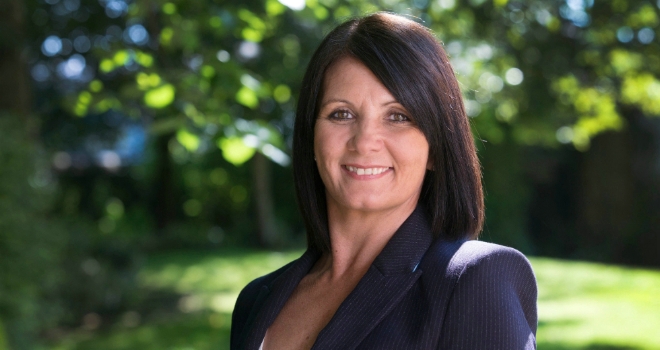 "Now is a great time for brokers to start conversations with clients who are coming to the end of a deal to examine whether they would benefit by fixing now while market conditions are still extremely favourable."
We spoke to Clare Jarvis, Corporate Account Manager at Accord, about what's coming up in the market during September and the importance of a personal touch throughout the mortgage application process.
FR: Why is September going to be a busy month for the mortgage industry?
Intermediaries and lenders may see an influx of remortgage business as September marks the start of the biggest mortgage maturity period in over five years. According to data from CACI's Mortgage Market Database over £35 billion worth of mortgages will be coming to the end of their initial deal period during September and October.
This is good news for both brokers and their clients. First, borrowers could see a reduction in their monthly repayments thanks to a double-whammy of reduced mortgage rates and increased house prices benefiting their mortgage loan-to-value.
Secondly, 70% of the mortgages due to mature initially came from intermediary business. Now is a great time for brokers to start conversations with clients who are coming to the end of a deal to examine whether they would benefit by fixing now while market conditions are still extremely favourable.
Furthermore, many lenders have been working hard this year to improve their appeal to existing customers. While remortgage customers may have the pick of competitive rates with their current lender, brokers will also benefit from earning a procuration fee as more banks and building societies have begun to roll out this incentive for retention business. Therefore, the upcoming remortgage influx can only be a good thing for both brokers and borrowers alike.
FR: What other things are happening in September that brokers need to be aware of?
September presents a number of other opportunities to initiate conversations with clients.
For instance, as the new school year begins a fresh batch of newly qualified teachers will be embarking on their first teaching roles. Figures from the Department of Education showed that in the last academic year (2015-2016) over 23,000 new teachers started working in a school within six months of completing their training. Getting their foot on the property ladder before term starts is likely to be at the forefront of many of these teacher's minds.
From September the government is doubling the amount of free childcare hours for children aged three and four years old, from 15 hours to a total of 30 hours a week. With the average monthly childcare costs estimated to be £963.562, according to the Family and Childcare Trust 2017 survey, parents could see a reasonable amount of savings on their monthly budget. It's a good chance to chat to clients to see if their mortgage affordability has improved, or what their options are if they are looking to make home improvements or extend their house to accommodate a growing family.
Also, the deadline for stricter underwriting standards outlined by the Prudential Regulation Authority comes into force from 30 September. A large number of lenders have announced their proposals for landlords with four or more mortgage rental properties ahead of the change so now may be a good time to help buy-to-let clients to assess their best way forward.
While we're talking of September, as if there isn't enough going on, it will also be a busy month for me personally as I get married on the 17th!
FR: Some of these cases are different to the norm, how can a broker know where's best to place these kind of cases?
It's impossible to know every single lender's criteria. Whilst this may not cause many stumbling blocks for those black and white cases, it can sometimes be difficult to know where to turn when presented with a quirky case.
The temptation may be to turn to a specialist lender, especially if a complex case has been declined by one of the larger lenders. There are some excellent specialist lenders who offer innovative options for the underserved borrower market. However, this is not a broker's only hope.
At Accord we believe it's important to make common sense lending decisions and take each individual applicant's circumstance into consideration. With the example of a newly qualified teacher we appreciate they may not have a previous work history. In addition, we're aware many teachers receive a job offer whilst they are still training. Provided the applicant can supply confirmation of permanent employment we'll consider offering them a mortgage up to three months before they officially start work.

Of course, each lender's business development managers (BDMs) can advise on lending criteria. Our team will happily point a broker in the right direction if they can't help with a case. Our telephone business development advisers are also on hand to help brokers present a case. We would also encourage brokers to give them a call if their case has been declined to review the reason why. With more complex cases it is worthwhile speaking to one of our underwriters before submitting the application since they are the ones making the decision.
FR: How has Accord transformed its approach to underwriting?
People's circumstances are more complex than ever nowadays. Therefore all mortgage applications submitted to Accord are processed by an underwriter who will work with brokers to make lending decisions based on each individual case's merit.
An underwriter is assigned to a case from application to offer. They'll pick up the phone to let the broker know they are working on that case, and the broker can get in touch with them throughout the entire mortgage application process.
Working this way has made our application process more efficient as any potential issues with a case are being ironed out at the outset. We have seen a 32% improvement on our mortgage turnaround time from when we embarked on the new approach in July 2015 to July 2017. It also means that we're able to help more people achieve their dream of owning their own home by making lending decisions that reflect life in the 21st century.
We're continuing to work with intermediaries to improve how we support them to best meet their client's needs, and welcome any feedback – good or bad.
FR: Technological developments are improving the mortgage application process. Will there ever become a point where the human element will disappear?
Technology has certainly enhanced the mortgage market. Lenders are utilising it to streamline their application process however, the personal touch still remains a vital component.
We believe that our people are important - being able to pick up the phone to explain any anomalies in a case can be invaluable to a broker, and prevents them from receiving a 'computer says no' response.
We want to make our underwriters as visible as possible. A number of the team have been accompanying our BDMs on broker appointments, and they regularly attend broker conference events.
Just as clients continue to value face-to-face interactions with brokers, in turn brokers appreciate a personal touch from a lender. People buy from people. They can find a common ground, which is something computers can never do.
FR: If you could see one headline about the mortgage market in 2017, what would it be?
"The government considers making a U-turn on the buy-to-let tax changes for landlords."