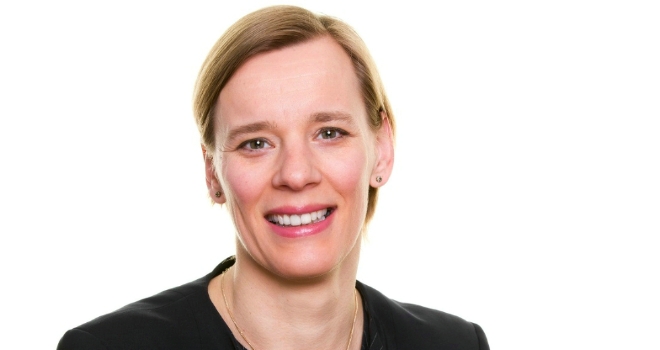 "Key issues for mortgage intermediaries at the moment are the impact of further regulatory changes on the buy-to-let sector and the relatively small share (10-20%) of the £100bn retention market"
We spoke to Esther Dijkstra, Director of Strategic Partnerships at Lloyds Banking Group, about how robo-advice has enhanced broker services and what effect Brexit and an impending Bank Rate cut will have on the mortgage market.
FR: Your current job title is Director of Strategic Partnerships – what does your day-to-day role involve and what are some of the key issues affecting mortgage intermediaries in the current climate?
I'm responsible for the partnerships we have with our mortgage intermediary distribution network. We have strategic relationships with key accounts that cover more than mortgages, including like valuations etc. It also includes our specialist Lloyds Banking Group Housing Development team, dedicated to supporting customers and brokers transacting in the new build and affordable housing sectors. My job is to help build and continually improve relationships at all levels between us and across all teams of our national accounts. This also includes leading the team that designs, organises and supports events including our roadshows and broker workshops across the country – the most recent ones involving working with more than 3000 brokers through the portfolio landlord underwriting changes and what it means for their business.
The key issues for mortgage intermediaries at the moment are the impact of further regulatory changes on the buy-to-let sector and the relatively small share (10-20%) of the £100bn retention market that brokers currently have and the opportunities that should be identified and addressed.
FR: How do you see technology continuing to evolve in the mortgage market and what are some of the positive and negative impacts you see of emerging tech?
Digital has arrived in all parts of housing, from offsite digitally printed construction, to online estate agencies, infant robo-advice, document upload and lenders launching some fully online processes like our online product transfers through Halifax Intermediaries.
As a consequence, the services available e.g. application to offer, have been significantly enhanced for both customers and brokers. We'll see more of this throughout 2017 and 2018, which should speed up and streamline valuations, conveyancing, case tracking and much more. Changes in customer behaviour and the move to digital will inevitably create winners and losers, and a close eye is being kept on new technology challengers and how the market can adapt in a way that improves service and choice for customers.

FR: The FCA has been urged to look at the growing product transfer market which is estimated to total more than a third of the entire residential mortgage market – how can consumers be encouraged to shop around and what role does the intermediary market have?
The remortgage and product transfer markets are key to winning customers and brokers are currently underserving these markets. There needs to be a mind-set shift for brokers from transactional to relationship building with their customers. If brokers have a strong relationship with their customers, they will have a better grasp of their needs and be able to advise on opportunities where product transfers will be of benefit. The changes in technology and the use of digital channels will also help brokers maintain these relationships with their customers as well as differentiate the service they offer from competition.
FR: How will Brexit and the Base Rate cut will continue to affect financial services in the coming months? Do you think mortgage rates have hit rock bottom or will economic uncertainty push rates even lower?
Despite ongoing economic uncertainty, borrowers currently have access to a broad range of products across the market with extremely competitive rates driven by a low interest rate environment, while industry forecasting around the Bank of England's plans may also have buoyed the interest of homeowners. It's therefore not surprising that many are opting for deals which enable them to fix monthly repayments over a period which may fit their individual circumstances while they are available widely across the market.
FR: If you could see one headline about financial services in 2017, what would it be?
For me, that headline has already appeared back in May, when Lloyds Banking Group returned to full private ownership. If I could hope for another, I'd also hope to see 'Brokers advise more product transfer customers than ever' in the coming months.