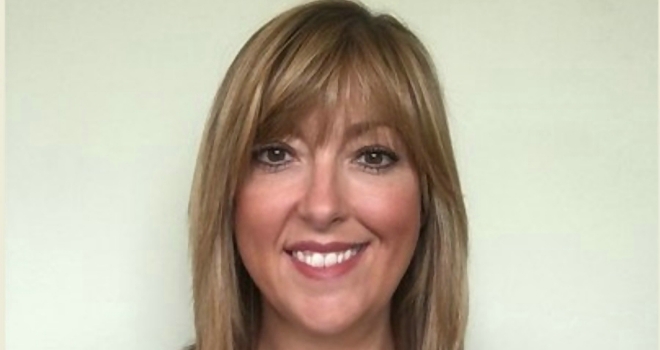 "BDMs used to talk about their 'market leading' rates, but in the last ten years, conversations turned to criteria, policy and what kind of business lenders are happy to accept."
We spoke to Nicola Firth, CEO of Knowledge Bank and Compass Systems, about the launch of the criteria search system, the inspiration behind it, and her hopes predictions for the mortgage market in 2018.
FR: Tell us about Knowledge Bank and how it differs from other sourcing systems.
Knowledge Bank is not a sourcing system – it is a criteria search system with over 28,000 criteria categories across residential mortgages, buy-to-let, equity release, self-build, second charges and overseas mortgages, with other lending types due to come on stream soon.
Over 60 lenders have uploaded their criteria already, with another 40 in the process of doing so. The objective is to have all lenders' criteria held in one fully searchable place. Thousands of these were previously unpublished and still cannot be found on the lenders' websites.
A section called The Bank enables brokers to look up something specific to one lender without the need to perform a full search.
Knowledge Bank has been designed to be simple and intuitive to use - our goal was to keep advisers advising. If you can log on, you can use it and feedback so far has been very positive with some brokers saying they are placing cases that they never previously thought possible while lenders are already seeing an uplift in business as a result.
FR: What inspired you to create Knowledge Bank?
As a mortgage broker for many years, I've seen the way lending has changed. BDMs used to talk about their 'market leading' rates, but in the last ten years, conversations turned to criteria, policy and what kind of business lenders are happy to accept.
Product sourcing systems appeared to do little to keep up with the constantly changing landscape of lenders' criteria so brokers are on a permanent quest to find the information they need and have been crying out for a system like Knowledge Bank.
FR: Have networks and mortgage clubs not addressed this problem with their help desks?
No-one could deny the need for this, with Legal & General taking a staggering 90,000 calls to their helpdesk per year and PMS over 70,000. They've done a great job of reacting to a changed market, collating all the criteria details they feel their brokers need and holding them on spreadsheets. The downsides to this are the propensity of a spreadsheet to go out of date and the cost of staffing the help desks.
FR: How does Knowledge Bank benefit the broker?
We have given brokers the tool they need to provide best advice in a fraction of the time – accessible 24/7. Brokers often meeting clients on an evening or weekend when help desks are closed, meaning until now, they could not make a recommendation until at least the next business day. This can leave clients anxious and is time consuming for the broker who, instead of being free to meet with more clients, has to chase answers to criteria. Now brokers can make an immediate recommendation and move on to their next case.
It also provides a clear audit trail. For the first time, brokers have tangible evidence of research on lenders' criteria, documented when the recommendation was made, date and time stamped, with the broker's name. This is particularly important when the lowest rate hasn't been recommended.
FR: How have lenders responded to Knowledge Bank?
Lenders have been fantastic. They recognise the benefits of having one place to communicate their criteria to every audience, leaving their BDMs time to discuss more complex cases or sort problems. Lenders like that they are in full control of information on their own criteria on Knowledge Bank, unlike with the hundreds of spreadsheets in existence.
A couple of lenders were initially apprehensive about how long they thought it would take to populate the system. However, once they saw how quick and user-friendly it actually is and how little time it takes, they realised their concerns were unfounded. Especially as some lenders have seen an increase in business as a result.
We even have two lenders who love Knowledge Bank so much they have taken a version with just their own criteria for their internal and field based staff to use.
FR: What does the future hold for Knowledge Bank?
There are so many things to come. We are launching two new lending types later this year and building in a conveyancing option. We are also working on additions to assist brokers day-to-day, to give them more time to see more clients. We will be launching something new and exciting to lenders, to assist with their policy and planning.
As nothing like Knowledge Bank has existed, we have a fantastic blank canvas. The benefit of a top team of IT specialists and years of experience as brokers gives us a winning combination.
FR: If you could see one headline about the mortgage market in 2018 what would it be?
"Knowledge Bank changes the way brokers search for mortgages as it becomes embedded in every network, mortgage club and packager in under a year, as every UK lender has successfully input their criteria".