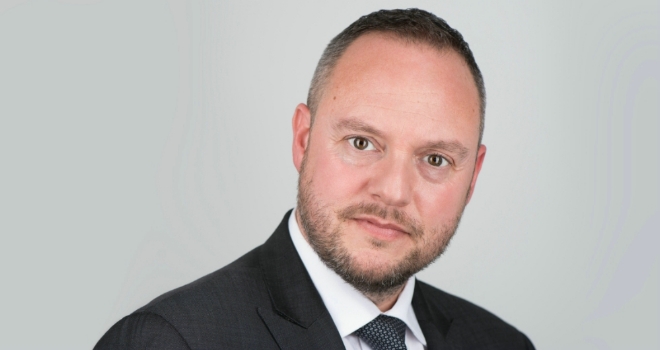 "Specialist lenders respond to the market's needs much faster by being able to tune products and pricing much quicker than the high street lenders. "
We spoke to Paul Brett, managing director of intermediaries at Landbay, about the lender's drive towards the 'perfect' transaction and why there is still plenty of business for brokers in the buy-to-let space.
FR: How would you summarise the cornerstones of Landbay's success in 2018?
To borrow from a past Prime Minister – 'Service, Service and Service'. Every lender can point to their products and their criteria, but in reality, in a crowded marketplace, brokers are looking for a service they and their customers can rely on. Of course, products and pricing are important but if we take that as just one of the points of entry, Landbay has, from the beginning, set its stall out to back up its offering with a standard of service that sets a benchmark for consistency that does not disappoint.
FR: What forms does that service take?
All service needs to be based in the real world, so we tend towards over delivery and never overpromise. However, the totality of the Landbay service is based round the quality of our team and the technology that backs up the process. So externally, we have experienced account managers, whose role it is to take the Landbay message to our adviser partners and encourage them to place their cases with us. We work very hard to develop those relationships and have found that once a broker uses us once, they will do again. Internally, we have a strong underwriting team, who will look at all enquiries holistically so as to take into account all the circumstances around a case before making a decision. Our internal sales team continue building on the work of our external account managers by supporting advisers with any enquiries they might have prior to submitting the application, from checking Landbay's criteria to advice on how to use our systems.
You are in a crowded marketplace, what do you see as the key differentiator that you bring to the market?
Simply turning up and expecting brokers to do business with you without investing in the sector you are involved in, is a philosophy short on heart and long on expectation, in my opinion. At Landbay, we have always believed that we need to invest by way of education and have committed, since our launch, to making sure through seminars, expos and forum debate that we contribute to the overall knowledge and understanding of intermediaries about our sector. Our BDMs do a great job demonstrating why Landbay is a contender for their business, but much of their work is actually in helping advisers feel confident to not only persist with BTL, but also to demonstrate where the opportunities still lie within this important business channel.
FR: Is there still room for specialist lenders, particularly as the high street lenders have greater capacity by dint of their size?
Someone somewhere said that size isn't everything! In my opinion, the David and Goliath story holds just as true in the lending sphere. Specialist lenders respond to the market's needs much faster by being able to tune products and pricing much quicker than the high street lenders. Moreover, as we rely so much on our reputation for service, as a specialist lender we are more aware of what our introducers expect from us and consistently try to better our service at every opportunity.
For example, Landbay actively seeks feedback via Feefo for every completed case and we try to have one of the account managers follow up on the initial request with a call. On the odd occasion, we receive a negative comment, we always follow up to see whether we can turn that negative into a positive.
Just by taking the trouble to see how we can improve, our introducers can see how seriously we appreciate their custom. Big banks, just because of their size, by and large, cannot begin to match our drive towards the 'perfect' transaction.
FR: Are brokers still positive about the buy-to-let market, given what has happened to restrict tax relief and affordability?
Our analysis shows that there is still plenty of business for brokers in the buy-to-let space. We aim to highlight areas where we see opportunities, be they in the use of limited company status to minimise tax liability for example, or through regular inventory of existing client banks to ignite conversations over potential investment opportunities or for the need to consider remortgaging existing portfolios to help maximise returns and minimise costs.