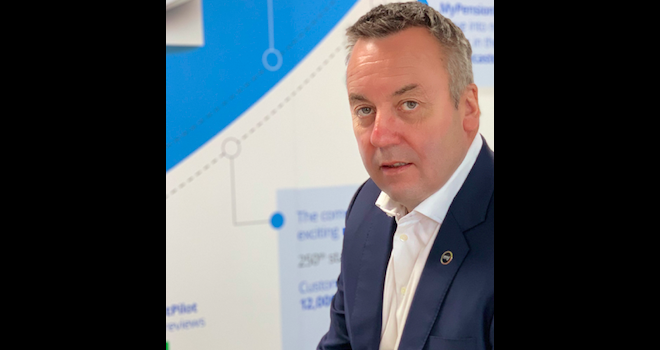 "The government and regulatory bodies must work together to ensure that advisers are sufficiently supported in seeking ESG investments."
Indeed, traction for initiatives was ignited in 2004 after then-UN secretary-general Kofi Annan wrote to 50 CEOs within financial institutions urging them to integrate ESG initiatives into capital markets. Following this, multiple reports and investigations added clout to Annan's campaign. Consequently, ESG has become central to the strategies of financial institutions.
And this increasing enthusiasm has started to trickle down to the public. A recent survey amongst 1,003 UK adults aged 40 and over with pension savings, commissioned by My Pension Expert, found that over two fifths (43%) of respondents understand what ESG is and why it is important.
Furthermore, savers are showing increasing support for government policies which promote and enforce ESG initiatives within the pension sector. 43% of adults aged 40 and over support the UK government placing pressure on pension schemes to transition away from investments that drive deforestation. Further, over a third (36%) also claim to be in favour of policies which compel UK pension schemes to help mitigate climate change.
Indeed, the above figures indicate that the public are certainly becoming more conscious of the concept and its potential as a tool to combat environmental, societal, and governance issues. Yet, while this is positive to see, it does not necessarily guarantee an impact on decision-making.
Inactive pension planners
While awareness of ESG has become more prevalent, the same cannot be said about action taken by individuals to incorporate it into their own retirement strategies.
Despite a clear shift in priorities towards sustainability, most savers have not yet incorporated ESG criteria into their financial planning. In My Pension Expert's survey, just 15% of pension planners had considered ESG in their retirement strategy. Further, only 12% stated they conduct due diligence to ensure their pension investments are in keeping with ESG preferences.
From the above, we can see there is a clear imbalance between awareness of ESG and the number of people that have implemented it in their financial plans ¬– suggesting there are certain obstacles preventing individuals from exploring ESG options to their full extent.
Indeed, a key issue is the lack of information available. Almost half (45%) of adults aged 40 and over would like pension schemes to make their ESG information more accessible to savers. This suggests that, despite government initiatives, there is not yet complete transparency when it comes to ESG pension information; and this could explain why many individuals are unable to consider ESG when developing their retirement strategies.
So, how can access to information be improved?
Information and advice are vital
Ensuring people have proper access to information will be vital in boosting the uptake of ESG strategies.
Indeed, the government and regulatory organisations must collaborate to develop a policy of transparency that offers pension providers and schemes guidance on how to publish clear and accurate online information about their ESG practises, such as initiatives, results, and progress, for clients and advisers to see. As a result, pension planners, and advisers, can obtain precise information to determine whether the provider's strategy is consistent with long-term sustainable investment objectives.
With that said, access to all the right information does not necessarily guarantee that developing a retirement strategy that meets their ESG goals will be free of complications. Financial planning by oneself can be overwhelming, particularly if an individual's preferences aren't in keeping with their financial circumstances.
As such independent financial advisers will play a crucial role in helping planners understand ESG criteria before taking their preferences and financial situation into account to find the right strategy that agrees with their sustainability goals.
Indeed, improving access to independent financial advice will be crucial. The government and regulatory bodies, therefore, must work closely with advisers to provide support and guidance on how to identify and monitor ESG within pension providers, schemes, and investments.
Similarly, enough information must be offered to pension planners so that they are aware of where they can obtain affordable guidance. This will ensure that all savers are able to make informed decisions about their retirement strategy that are feasible according to their financial situation and are as close as possible to their sustainability goals.
Additionally, the government and regulatory bodies must work together to ensure that advisers are sufficiently supported in seeking ESG investments. Currently, there is no standard definition of ESG practices, therefore, different organisations have different approaches. This also means that some organisations that are attempting to make a difference are overlooked due to a lack of resources to conduct research.
Securing a fully sustainable financial services industry will require more people taking the crucial steps of incorporating ESG initiatives into their retirement strategy. The government and regulatory bodies must commit to working closely to increase both access to information and access to affordable independent financial advice. In doing so, ESG will only go from strength to strength, and Britons will be able to feel secure in the sustainability and financial outcomes of their investments.