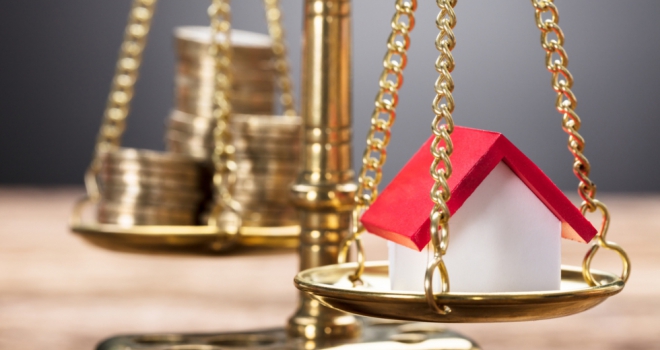 "The market is on course to reach or even pass the £4 billion mark this year given that the last three months of the year is often one of the busiest quarters."
Equity release borrowers are taking an average of £76,967 from their homes as the market continues to grow, according to the latest research from Key.
Customers released nearly £5,500 more on average in Q3 compared with the same period last year.
The total value of new property wealth released over the three months increased by 25% to £933.9 million and plan sales grew by 16% to 12,133.
All areas of the country saw strong growth in plan sales and value released with Londoners receiving the biggest cash boost at £141,671 but all retired homeowners releasing substantial new property wealth.
The biggest increase in value released and plans sold was in Scotland, where the total value more than doubled and plan sales rose by 50%.
In Q3, two-thirds used some or all of the cash to improve their homes or gardens – often 'age proofing' them to ensure they are able to stay in their homes. 27% gifted some or all of the money to help family or friends and 30% used the proceeds of equity release to repay unsecured debts.
Will Hale, CEO at Key, said: "The market is on course to reach or even pass the £4 billion mark this year given that the last three months of the year is often one of the busiest quarters.
"The substantial amounts that customers are able to release highlights how vital property wealth is to retirement planning and the expansion is being driven by customers realising they can address a wide range of financial issues. Paying for home and garden improvements which often help people to 'age-proof' their home remains the most popular use of money with 66% releasing wealth for that purpose.
"However, clearing debt is still a major concern for customers – 30% paid off credit cards and loans with the money they released while 21% were clearing outstanding mortgages. Over a quarter (27%) also chose to gift some or all of the proceeds of equity release to friends and family.
"Increased flexibility of equity release plans means older homeowners can use their money in the most appropriate way for them and their families and independent expert advice is key to ensuring they can do so."
Stuart Wilson, marketing director at more 2 life, commented: "The increase in sales highlighted in Key's figures reflects what we are seeing in the market with larger average loan amounts as well as an increase in the number of plans taken out. The market continues to grow with lending increasing by 25% from £749 million in the Q3 2017 to £934 million in Q3 2018, highlighting the stability of the market and the impact of the growing number of new equity release products.
"It is interesting to note that for the equity release market, growth and product development go hand in hand. Indeed, the sector currently boasts more products with a wider variety of features than ever before and we are seeing growing customer interest as people realise that these products offer the flexibility that they need in retirement. This in turn provides opportunities for product development and so the cycle continues. At more 2 life, we will continue to focus on developing new, innovative equity release products which meet the demands of the growing market and creative positive outcomes for a wide range of consumers.
"According to our own research the total retirement lending marketing is still on track to surpass £142 billion by 2027 meaning innovation has to be high on the agenda for any lender in order to supply the demand. It's an exciting time for the equity release market and we look forward to being a part of its future development as we continue to deliver innovative products which provide flexibility and choice to retirees across the UK."