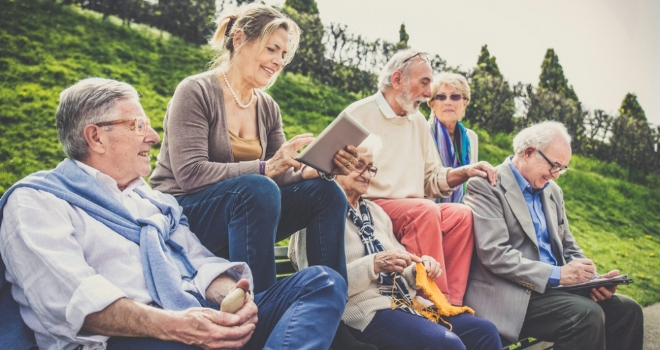 "Every county has something different to offer and considers some indicators that might not be obvious when making the decision, such as net flow of other over 65s"
West Sussex has retained its spot as the best place to retire for the second year running, according to Prudential's 2018 data.
Dorset came in second position, East Sussex in third, the Isle of Wight in fourth with Norfolk in fifth. The Isle of Wight edged Devon out of the top five for 2018, rising four places.
Prudential's rankings are based on nine indicators of a happy and comfortable retirement. These include pensioners as a proportion of county's population – an indicator that the county has previously been an attractive location for pensioners - disability-free life expectancy, access to healthcare, crime levels, pension income and healthy lifestyle data.
Just three of the top 10 counties for pensioners to retire to are not in the South of England; Norfolk, Worcestershire and Shropshire, the latter of which jumped seven places from 2017's rankings to reach the top 10. Somerset also jumped significantly compared to last year, rising nine places to appear in 2018's top 10. Suffolk and North Yorkshire, on the other hand, both dropped out of this year's top 10, falling three and eight places respectively.
Of the nine individual indicators of quality of life, seven had top counties which were not listed in the overall top 10 counties for retirees. Rutland topped the charts for both healthy lifestyle factors and having the happiest population, despite ranking 16th overall.
The West Midlands was ranked one of the safer counties for retirees, boasting the lowest crime rate per 1,000 people, followed by North Yorkshire and Dyfed.
Retirees in Bedfordshire are now the wealthiest, with the best score for pensioner income, knocking Surrey off the top spot and followed by Essex and Hertfordshire.
Over 65s in Herefordshire can look forward to their retirement in the knowledge that they were the best performing county for disability-free life expectancy with people aged 65 years old in the county expected to live 13 years on average, followed by Rutland (12.6 years) and Worcestershire (12.4 years). Those in Gwynedd, on the other hand, enjoy the best score for the number of healthcare workers per 1,000 people, followed by Shropshire and Bristol.
Dorset, for the second year running, is the county with the highest proportion of population over 65 years - accounting for over a quarter (28%) of the county's residents. However, in terms of the net flow (those moving in and out of a county) of over 65-year olds, Devon has the highest retention rate.
Kirsty Anderson, retirement expert at Prudential, commented: "There are currently 12 million over 65s in England and Wales, up 1.4 million from 2017. Retirement is an exciting time for many, but it does come with major decisions which should not be taken lightly, one of which is where to live. Many of us currently live in a location close to work and wish for a retirement somewhere away from the hustle and bustle of being near a major city.
"Our analysis hopefully helps future retirees with this decision and highlights that every county has something different to offer and considers some indicators that might not be obvious when making the decision, such as net flow of other over 65s or healthy lifestyle data. It is understandable that many want to relocate but it is a decision that must be well thought through and ensure the new location has the provisions they require.
"Finding the right location is tricky but extremely important. To get the most choice when the time comes to give up work, people will benefit from saving as much as they can into a pension as early as they can in their working lives. And before taking any decisions on how to turn pension savings into an income, retirees should consider having a conversation with a professional financial adviser."