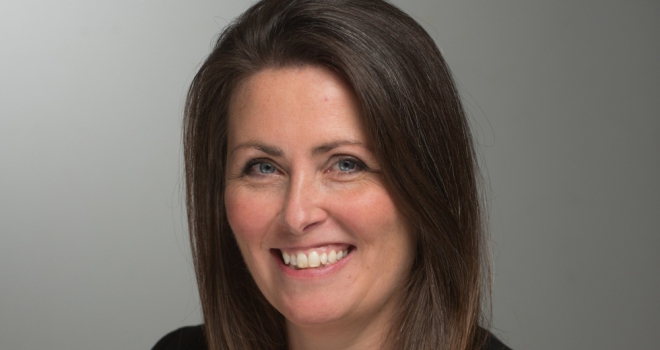 "With activity in the market showing little signs of a slowdown this December, it's fair to say that we can expect activity in the property market to start off strongly in the New Year."
What we can learn from 2021 is how fundamentally healthy the market is, which bodes well for challenges coming down the track. Buyer demand remains strong and limited supply continues to help fuel activity. So while we could see the Bank of England decide to raise the base rate again in the coming months, higher rates are unlikely to take the heat out of the market.
Brokers too have proved their resilience over the last year. It has been a busy time for intermediaries, with many needing to be incredibly agile to manage both the market and their client's expectations. While possibly difficult at first, I'm sure many brokers will agree that they have come out of that period stronger for it. At Shawbrook, over the past 12 months, it has been a priority for us to support brokers and make their lives easier. One of the ways we have sought to do this is through the development of our MyShawbrook technology, which is designed to improve the application process, making it easier and more efficient. This frees up brokers' time to handle the more complex cases that require extra thought and resource. Technology will undoubtedly be a priority for the market going forward with innovation, whether that's through technology or the products on offer, likely to be a strategic focus. We will no doubt see more and more lenders embracing the opportunities that technology offers, and this can only be positive for the market.
Landlords too have faced a year of ups and downs. Many have capitalised on the busy market and expanded their portfolios - making use of government incentives. Rents have also been on the increase in much of the country - further benefitting their bottom lines. However, there have been some challenges too. We are now just four years before the new Energy Performance Certificate (EPC) regulations come into play, and landlords have been starting to get to grips with what this means for their businesses. The new rules require that from 2025, properties with new tenancies must have an energy efficiency rating of C or above. And by 2028 all rental properties will need to have this rating. This is particularly tricky for those landlords with older properties which may require more work to improve.
However, lenders have certainly started to take note of the upcoming changes and are keeping a keener eye on both new applications, and those properties in their book. The government has made clear that a net zero property market is a goal, but little instruction has been given to landlords to help them with these changes.
Some lenders have already come out with 'green' products to support property owners and we could see a growing number over the course of the next year. Lenders are likely to take on some of the responsibility of ensuring new regulations are met, and so introducing incentives to do so could be key. However, the best method of doing so has yet to be agreed.
Overall the changes to EPC regulation are positive. We need to reduce the impact all our homes have on the environment, and the end goal should be the creation of better-quality housing stock that benefits each and every one of us.
However, some challenges remain for landlords getting to grips with the regulation.
With activity in the market showing little signs of a slowdown this December, it's fair to say that we can expect activity in the property market to start off strongly in the New Year. And with new proposals from the Bank of England to relax mortgage affordability checks, we could see more buyers enter the market. Time will tell, however, if this move helps the first-time buyers it is designed to support, or further stokes house price inflation. 2022 is looking like an exciting year for the property market, and after a challenging 2021, I am looking forward to what comes next!