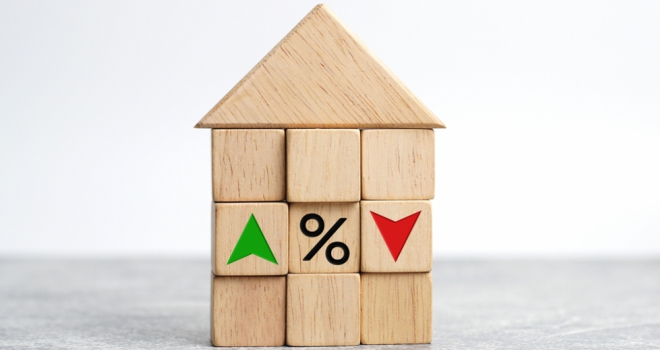 "With mortgage rates above mini-budget peaks, and further base rate rises expected in the coming months, affordability will continue to be an obstacle for those looking to buy a home."
Net residential mortgage borrowing increased for the third consecutive month to £0.2 billion in July, from £0.1 billion in June, according to the latest Money and Credit statistics from the Bank of England.
Gross lending decreased from £20.4 billion in June to £18.7 billion in July, while gross repayments fell from £19.7 billion to £19.1 billion during the same period.
Net mortgage approvals decreased from 54,600 in June to 49,400 in July, while approvals for remortgaging with a different lender slightly increased from 39,100 to 39,300 during the same period.
The 'effective' interest rate paid on newly drawn mortgages rose by a further 3 basis points, to 4.66% in July.
Vikki Jefferies, proposition director at Primis Mortgage Network, commented: "After record house prices in the aftermath of the pandemic, we are now seeing a relative correction and not the beginning of a crash. In fact, house prices are still going up, albeit at a slower rate, and remain well above pre-pandemic levels.
"However, with mortgage rates above mini-budget peaks, and further base rate rises expected in the coming months, affordability will continue to be an obstacle for those looking to buy a home. Navigating the market in these conditions is more complicated than in the low-rate environment consumers had become accustomed to. As a result, advisers will have to adapt in order to support customers in the best way possible.
"This means increasingly talking to clients in advance of product maturity, and exploring every option available to them, including temporarily moving onto SVR rates until fixed rates fall, moving onto tracker products or fixing for a shorter period of time. Mortgage networks can support advisers when it comes to these adaptations and help to secure positive outcomes for customers and therefore boost client retention."
CEO of Octane Capital, Jonathan Samuels, said: "Mortgage approvals for July were down 9.5% compared to the previous month and this is a considerably larger margin than widely forecast.
"This reduction in market activity is the unfortunate consequence of the Bank of England's tentative approach to managing inflation and while we've seen a consistent string of hikes since the closing stages of 2021, the approach taken simply hasn't been aggressive enough.
"As a result, the pain being felt by borrowers has been prolonged and this has naturally led to a reduction in appetites where mortgage approvals are concerned."
Managing director of Sirius Property Finance, Nicholas Christofi, commented: "The latest figures show that mortgage approvals have fallen to their lowest since the start of this year.
"This suggests that while the market was starting to gain momentum following the turmoil of last September's mini budget, fourteen consecutive base rate increases are now taking their toll with buyer sentiment starting to wane.
"Of course, it's important to remember that there is a seasonal element at play during the summer holiday period and this could be a contributing factor behind a reduction in market activity. So it will be interesting to see where we stand over the coming months, as we approach what is traditionally a busy time of year in the run up to Christmas."
Jeremy Leaf, north London estate agent and former RICS residential chairman, added: "Although mortgage approvals hit a nine-month high in June, that trend did not continue into July, suggesting economic worries are more of a concern. That said, cash buyers are more dominant for us in the market at the moment and they are calling the shots.
"Mortgage approvals are a good lead indicator of future market direction with these figures starting to reflect the damaging impact of successive recent interest rate rises."