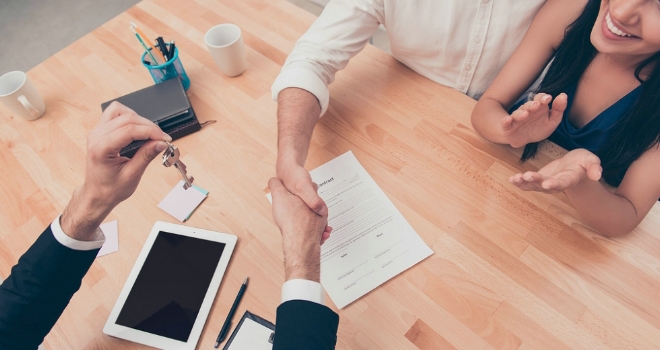 "This proves that high LTV lending has its place in the market, and shouldn't be written off as a 'risky' practice."
4.5% of mortgage loans had LTV ratios above 90% in Q1, above the 3.3% share seen a year ago to reach the highest level since Q2 2017, according to the latest data from the Bank of England.
The Bank's Mortgage Lenders and Administrators Return statistics are aggregated from the returns from around 340 regulated mortgage lenders and administrators, providing data on their mortgage lending activities.
Its data also shows that the proportion of high loan to income lending (loans greater than four times the value of annual income for a single buyer or greater than three times the annual income for joint buyers) was 45.0% in Q1, 0.8 percentage points higher than a year earlier.
Additionally, the proportion of total loan balances in arrears has continued to decrease, reaching 0.99%, the lowest since the series began in 2007.
Mark Pilling, managing director at Spicerhaart Corporate Sales, commented: "The latest Mortgage Lenders and Administrators Statistics reveal that the proportion of total loans in arrears fell slightly on the quarter to £14.4bn while the proportion of total loan balances in arrears decreased from 1.0% - which it has held for some time - to 0.99%; the lowest since the series began in 2007.
"It is good news that arrears remain historically low – and in fact are continuing to fall - but these statistics do not necessarily mean that people are no longer experiencing financial difficulties. In fact, it is more a sign that lenders are doing all they can to help borrowers who are struggling to avoid arrears and repossessions.
"Another thing to note from these stats is that borrowers are taking out bigger and bigger loans. The number of mortgages with LTVs above 90% increased by 4.5% (compared to 3.3% a year earlier) the highest since 2017, while the proportion of lending to borrowers with high loan to income ratios (more than four times their salary for single incomes and three times for joint) rose to 45%.
"This suggests that many borrowers are stretching themselves too thin, and if and when rates do rise, they may start to struggle.
"It is therefore important that lenders to look at all the cases on their books and if they have concerns about borrowers who are already struggling or are likely to down the line, to speak to them sooner rather than later in order to look at possible options. We work closely with lenders to manage their arrears and repossessions, to find solutions that best suit them and their customers."
Chris Sykes, mortgage consultant at Private Finance, said: "Encouragingly, as high LTV and high LTI lending increases, the proportion of loan balances in arrears has fallen to its lowest point since this series began in 2007. This proves that high LTV lending has its place in the market, and shouldn't be written off as a 'risky' practice. For many first-time buyers high LTV loans are their only route onto the property ladder, and with today's stringent affordability checks in place, this should be seen as a viable choice."