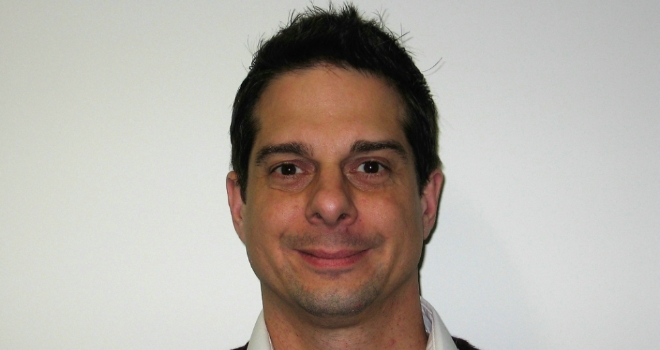 "We'll accept a copy of the client's CV to give us a greater understanding of their background and their working experience in their chosen industry."
Between 2008 and 2016, the number of freelancers and contractors in the UK increased by 43%. In 2016 freelance workers (excluding finance and insurance activities) contributed an estimated £255bn in sales or approximately seven per cent of private sector turnover. With approximately 2 million freelancers in the UK (and 4.8m self-employed people overall,) more and more people are choosing to freelance over full-time employment.
Writing, media and IT form some of the most popular freelance gigs, but contracting is also becoming an ever more popular route to go down. Today, contractors are engaged in a broad spectrum of sectors, from engineers to construction and health & social care.
However, although contractors and freelancers make a significant contribution to the UK economy, the lending criteria of some mainstream lenders is still not tailored to these individuals. What do intermediaries need to know in order to deliver the best possible service and most suitable products to clients who are contractors?
Know the lender's requirements
Perhaps most important is to ensure client's contracting background fits the requirements of the lender. Usually, lenders assess the income of contractors on a day rate of between 46 to 48 weeks. This is to account for any contract voids, such as holidays or illness. It's a must for brokers to be conscious of this.
The nature of contract work can often be based around three or six month contracts, and in this instance, lenders will likely want to see evidence of the potential for a renewed contract, the minimum number of months left on the existing one, or a new agreement with another employer to occur within this time frame. At Kensington, if a client is coming to the end of their current contract we'd also look for information on their future intentions as well. It's helpful for the broker to provide an indication of whether their client will be renewing their current contract, or whether they will be actively seeking a new role.
However, all lenders have different requirements for evidence of work history. Kensington will consider less than 12 months contract work if the applicant previously worked in the same profession as a PAYE employee. Kensington also has a no minimum income criteria and contractors can apply from any profession.
We recently approved a mortgage for an IT contractor who had worked for a firm for several years on an employed basis. The client moved to contract work and we were able to approve the mortgage on the current contract income at 46 weeks.
For cases like these, brokers must provide evidence of their client working in their chosen industry prior to the move to contact work, such as a P60 form or final pay slip, and any appropriate identification.
Building a bigger picture
As we don't credit score at Kensington, we focus on underwriting the person, and this is something which cannot be done through an automated process. That means we'll accept a copy of the client's CV to give us a greater understanding of their background and their working experience in their chosen industry.
Information provided on the clients' accounts also needs to be concise and suited to what the lender requires. At Kensington, we look at the last three months bank statements at least, but this must be from the relevant account. By relevant, we mean it needs to be a direct bank account where the contractor's salary is paid into, either personal or business.
Clarification is key
A great deal of contracting also now takes place through umbrella organisations, which often occurs where individuals operate as limited companies. This makes contractor mortgage applications an even more complex affair for advisers. Whilst this is an understandable route for tax and National Insurance purposes, it's important that the mortgage industry does not disregard these individuals due to the complexity of their case.
To ensure transparency about the nature of the client's employment, brokers should look to include both their client's name and the name of the limited company to make the connection clear. If they are working within an umbrella organisation, the hierarchy of employment will need to be clear to see as well.
Finally, brokers should check if their client is paid on a single contract or has multiple arrangements. This can make all the difference in an application being successful, as it can determine what type of mortgage the lender deems most suitable.
Kensington will normally take borrowers down the contractor route if their original source of income comes from a single contract. We do take on clients who draw their income from multiple contracts, for instance, Monday to Wednesday with one employer and then Thursday to Friday with another. However, in this case, we'd consider the borrower as self-employed and would take the traditional route of income verification, such as the client's SA302 or a qualified accountant's reference and finalised accounts.
If a contract mortgage is suitable for a client, it's crucial that there is a clear understanding about the nature of their employment, their experience within the industry and, importantly, what the lender requires. Contract only mortgages are often viewed as a challenging process to get through. Although they may take slightly longer to complete, with the right approach and good communication between all parties, there is no reason why you shouldn't be approaching contractor clients to help them find a mortgage.