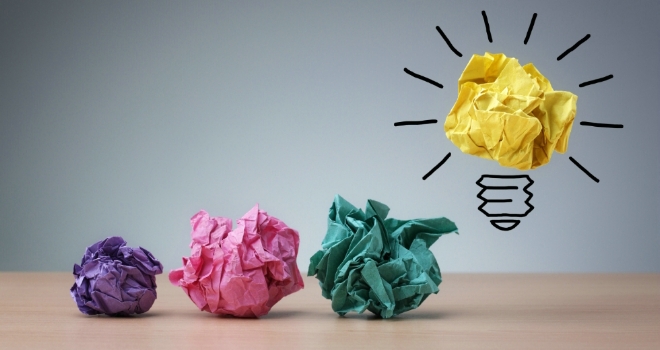 " Any measure that seeks to stimulate housing demand, by encouraging highly-geared buyers into a rocky property market, looks rash at best."
The Building Societies Association says the mortgage industry should "revisit the case for lending up to 100% LTV".
In a report on intergenerational mortgages, the BSA says it expects societies to push harder in the direction of 100% LTV lending and that most it spoke to "are not philosophically averse to lending 100%", although the higher risk factor was "well appreciated".
https://twitter.com/F_Reporter/status/1063003752561557504
The BSA believes that in certain circumstances the risk can be mitigated, such as borrowers in certain professions, those with high probabilities of substantial inheritance, and those with parental guarantees.
It added that current low interest rates could also be used to offer higher LTVs, using overpayments in the early years to reduce the LTV rapidly over time.
There may also be possibilities, it said, for Mortgage Indemnity Guarantee insurers to provide cover for loans beyond 95%, particularly if MIG cut in at a higher LTV and where the case profile is suitable.
The BSA said that technology solutions offered by the likes of Open Banking can also "feed into more accurate predictive underwriting to support this type of lending".
It noted that a third of building societies in its survey already offer products in which a collateral charge is taken over parents' property to allow loans of up to 100%.
The BSA said that "whilst this is far from being a universal practice amongst building societies", a growing number are prepared to offer this facility.
The report concluded: "In our discussions with underwriters, an interesting anomaly arose which illustrates the arbitrariness of the 100% LTV lending taboo. Let us take the case of a borrower wanting a 95% LTV loan who had recently taken out a car loan on credit. As long as there was sufficient affordability, then most lenders would accept that loan, assuming the borrowers' saved funds were used as the deposit. On the other hand, if that borrower had used the saved deposit for the car and therefore asked for a 100% LTV loan, the application would be rejected. The credit position is fundamentally the same, but the stance of lenders would be quite different."
However Tim Bennett, partner at Killik & Co, is against the re-introduction of 100% LTV mortgages, stating: "This Christmas, British mortgage lenders may be set to resurrect an old financial services pantomime villain - the 100% home loan. This is a bad idea.
"With house prices stalling, or falling, in real terms across many parts of the country, any zero-deposit buyer risks being plunged immediately into negative equity (where the value of their home is less than the debt secured on it).
"Worse, they will be leaning into the headwind of rising interest rates.
"The fact that an eligible buyer may have an inheritance coming, or be on a lucrative career path (two categories mentioned specifically by the Building Societies Association) doesn't magically justify them sinking good money into a bad decision.
"Faced with an uncertain economic backdrop, the prospect of a messy Brexit and and an unpredictable political situation, any measure that seeks to stimulate housing demand, by encouraging highly-geared buyers into a rocky property market, looks rash at best. My advice in festive season 2018? "Watch out – the 100% mortgage is behind you"."