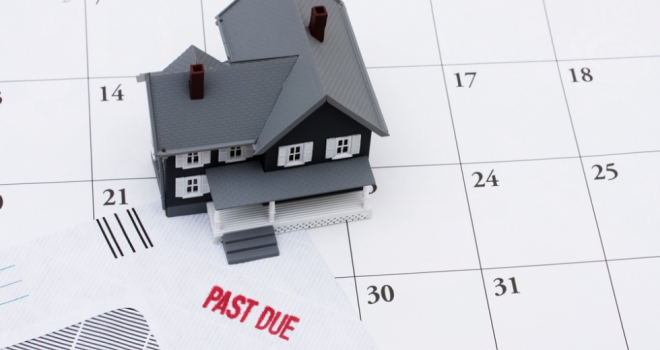 "1,380 homeowner mortgaged properties were taken into possession, 10% greater than in the previous year."
Homeowner mortgages in arrears continued to fall in Q1, according to the latest data from UK Finance, however the number of buy-to-let mortgage arrears and properties taken into possession increased compared to the same quarter in 2018.
The figures show that the number of homeowner mortgages in arrears of 2.5% or more of the outstanding balance fell by 4% and the number of mortgages in significant arrears of more than 10% fell by 3%.
There were 4,620 buy-to-let mortgages in arrears of 2.5% or more in Q1, 3% greater than in 2018. Within the total, there were 1,200 buy-to-let mortgages with arrears over 10% - a rise of 12%.
However UK Finance said that while it is seeing "mixed signs" in buy-to-let arrears, these do not indicate a clear increasing trend at this stage as the increases are small and from a low base.
The number of buy-to-let properties taken into possession fell by 14% annually, however 1,380 homeowner mortgaged properties were taken into possession, 10% greater than in the previous year.
UK Finance said that the figures remains "well below the levels seen between 2009 and 2014" and attributed the increase to "a backlog of historic cases which are being processed in line with the latest regulatory requirements".
Jonathan Harris, director of mortgage broker Anderson Harris, commented: "Encouragingly, there has been a further fall in the number of homeowners in mortgage arrears, with numbers at historically low levels. The vast majority of borrowers are paying their mortgage in full and on time each month, perhaps not surprising when one considers how low interest rates are.
"While the number of homeowners in mortgage arrears has fallen, more worryingly the number of people repossessed rose by 10% compared with the same quarter last year. UK Finance put this down to a backlog of historical cases now being processed and confirms that these numbers are well below the higher levels seen between 2009 and 2014. That said, repossession is devastating and any borrowers struggling to repay their mortgage should keep their lender in the loop. Lenders are being flexible and showing forbearance but it is much easier and less stressful to come up with solutions early on than further down the line when options may be much more limited."
Mark Pilling, MD of Spicerhaart Corporate Sales, added: "The latest mortgage arrears and possession stats from UK Finance reveal buy to let possessions are down, but arrears are up. As a result of recent regulatory changes, there are many private landlords looking to get out of the sector, and this rise could be down to the fact that some tenants who have been given notice are now not making their rent payments.
"In terms of residential mortgages, arrears are down slightly – although those in arrears of 10% or more remain fairly static – but possessions are up by 10%, a fairly significant increase. And while they are still not at the levels seen after the financial crisis, they are slowly creeping up.
"And I think we will now see these residential possession numbers continue to increase every quarter, ballooning at the end of the year as borrowers start to run out of options to get themselves out of difficulty. And while forbearance is still an option for some, lenders need to look at all the circumstances of each customer and get the right strategy in place."