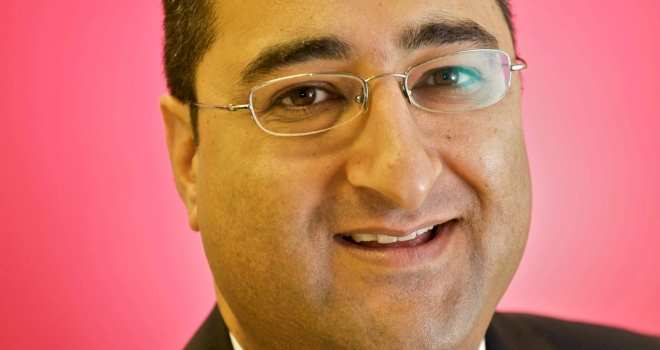 "It's a move that should be applauded and taps into the feedback that has been clearly visible from brokers and clients alike, who have come up against delays with the free legal offerings available"
Sometimes full-scale change in the mortgage market can be a long time coming – just ask those who have been campaigning and calling for the payment of retention procuration fees for the past decade. In previous years changing one lender's position on this was something of a monumental victory so to see it become almost akin to an industry 'norm' over the last six to 12 months is not just welcome but proof that when one moves it's very difficult for others not to follow.
Which is not to say of course that all lenders in the UK are now paying retention procuration fees but it's clearly got to a point where those that do outnumber those that don't, and if you're currently in the latter group you not only look out of touch with your peer group but you're likely to see a steady stream of potential retention business being placed elsewhere.
Which leads us neatly on once again to the issue of 'free legals' and what lenders are currently doing in this part of the market to make the conveyancing process far smoother, to give client's the opportunity to choose their own legal representation, and to ensure that the level of cashback on offer is enough to be able to do this, via a distributor like ourselves.
The big mover in this respect, earlier in the summer, was of course the Nationwide upping its cashback to £500 for those borrowers remortgaging to it, and (we're led to believe temporarily at least) suspending free legals. We have not exactly seen a flood of lenders following its lead but just recently the Leeds Building Society moved to £500 specifically on its buy-to-let mortgage range – rather than the entire residential product offering – for those borrowers who did want to choose their own conveyancer.
Again, it's a move that should be applauded and taps into the feedback that has been clearly visible from brokers and clients alike, who have come up against delays with the free legal offerings available from (predominantly) the big, mainstream lenders. The fact that a choice has been provided is the major step forward here and while free legals will continue to be offered – and have their place – brokers who are currently dealing with Nationwide or the Leeds on the buy-to-let side, do at least have a further option open to them.
There are though more questions to be answered here. Firstly, is this the start of a bigger movement? Will other large, mainstream lenders follow? And will they be offering greater levels of cashback in the residential remortgage space where the vast amount of business is being written and where there is the greater potential for service issues from some free legal conveyancers?
Also, is the amount of cashback pitched at the right level? I've said before that I think £500 is a strong number but I do wonder if it is sustainable for the lenders concerned. Broker Conveyancing, for instance, is able to make £300 cashback work for both advisers and their clients, but this is not the case with other distributors. Split the difference - £400 – and our cashback remortgage product can deliver the legal service needed plus it can pay brokers a £150 referral fee, plus the client (with the Leeds, for example) is going to get some change from the cashback as well. Again, this is not the case across the board and therefore advisers are going to need to think about the distributors they use and the products they choose for those clients taking the cashback.
So while we welcome the move of lenders in this direction, I'm not sure we can be certain that this represents a sizeable number or that it's going to turn into an industry norm anytime soon. However, we really have to start somewhere, and the fact is that any amount of cashback – it doesn't need to be £500 as shown – can be taken in order to bypass potential free legal problems and to ensure the client gets the conveyancing service they expect.
It's difficult of course to sell against 'free' but we're all acutely aware that free isn't free anyway, and the client will end up paying somewhere down the line. Better therefore to take that money on offer and give everyone the very best chance of a timely completion.