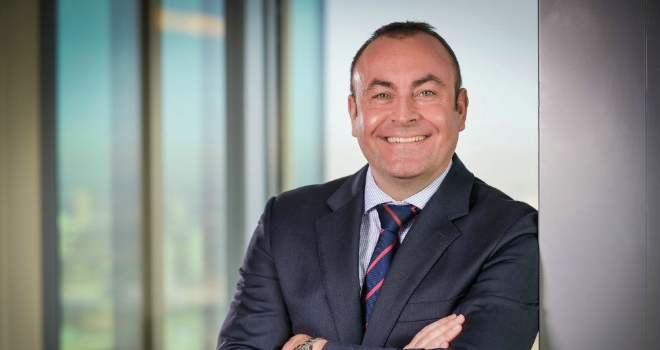 "The framework behind these changes has been clear for some time but that shouldn't stop BDM teams engaging with intermediary partners where and when possible"
It's been around a year since the Prudential Regulation Authority issued its final underwriting standards. In its supervisory statement, SS13/16, the PRA agreed on a phased implementation approach.
Firms were required to implement the changes to affordability testing and interest rate stress tests by 1 January 2017, with the remainder of the changes to be implemented by 30 September 2017.
Well, this secondary deadline is almost upon us and new minimum underwriting standards introduced for landlords with four or more mortgaged rental properties will soon be in place. The result will be a greater focus on a landlord's whole portfolio, including their experience of the market. Which leads to the question - what's next for landlords and their portfolios?
Research from Foundation Home Loans suggested that nearly one in five landlords (19%) with 20 or more rental properties have sold one or more of their properties in order to reduce portfolio sizes or diversify. In total, more than a third (38%) of UK landlords said they had reviewed the size of their portfolios to ensure they could withstand any creeping costs, while 7% were reported to have sold a property.
So will this be the start of the great BTL sell-off? It's too early to say, although landlords are – quite rightly – closely evaluating their holdings in the wake of regulatory and tax changes. Some may choose to reduce their holdings further, whilst others seize the opportunity to increase their portfolios.
The latest Countrywide Monthly Letting Index showed that whilst the number of landlords in the UK has dropped by 154,000 since 2015, landlord portfolios have increased to a new high of 1.44 rented homes on average. The data suggested that more experienced landlords appear to be more focussed on the rental sector, as the number of rented homes in the private rental sector across the country has increased to 5.3 million. The data also highlighted that some 73% of UK landlords own just one property, down from 86% in 2010. Meanwhile, the number of landlords with 10 or more homes has increased by a third.
Greater regulatory scrutiny surrounding criteria and affordability has obviously been implemented with the aim of securing the long-term future of this sector and to protect different types of landlords/investors. Lenders have worked hard over this period to clarify their positioning and implement any necessary changes in terms of how cases are being underwritten. An important element within this transition is how well any individual criteria or policy shifts have, and are, being communicated to intermediaries, landlords and investors. This is especially apparent in light of data from Kent Reliance which underlined that just 54% of intermediaries are comfortable that they fully understand what the upcoming PRA changes for portfolio landlords entail, and what they will mean for their business.
The framework behind these changes has been clear for some time but that shouldn't stop BDM teams engaging with intermediary partners where and when possible to ensure changes are recognised and fully understood. In addition, lenders have to ensure that lending policies evolve in the right manner and still be in a position to provide appropriate solutions.
As ever, BTL is a sector which needs close attention, and also one which continues to offer many opportunities for intermediaries who are fully in-tune with this challenging but rewarding marketplace.