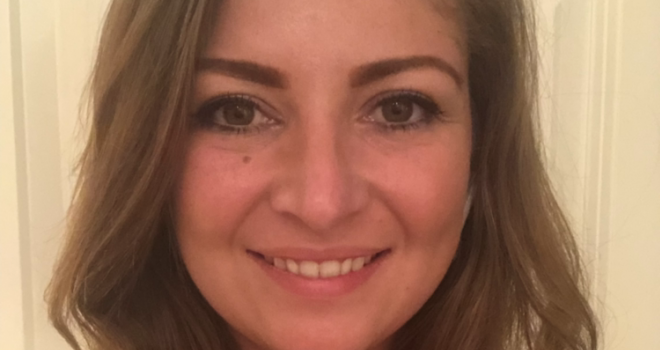 "Brokers know the score. We're all working towards the same goal which is to get the case completed for the client."
To coincide with the voting period for our second annual Women's Recognition Awards, our On the Road series will celebrate female BDMs throughout June.
This week, we spoke to Danielle Evans, BDM at Precise Mortgages, about the importance of good packaging and who she would nominate in the WRAs.
FR: What area do you cover?
I cover the East Central area. My patch stretches as far north as Huddersfield, down as far as Milton Keynes and everything in the East Midlands.
FR: If you had one 'top tip' for life as a BDM, what would it be?
Keep plenty of spare change in the car for parking as not everywhere has functioning 'pay by phone' facilities. Also, spare tights in the winter for the ladies. I can guarantee you'll get some ladders at some point!
FR: How do you pass the time on the road - books, podcasts, audiobooks?
I've recently learned how to keep up with technology and discovered that my hands-free can add reminders into my diary. If I'm not answering voicemails, I'm calling out to book meetings for the coming weeks.
FR: What's one thing you wish all brokers knew?
Brokers know the score. We're all working towards the same goal which is to get the case completed for the client. The importance of good packaging is the key message I'm delivering at the moment, as well as the importance of adding notes to the case. This means that underwriters are best equipped to make a decision quickly and we can achieve the end goal much sooner.
FR: A quick email on Monday or a phone call in the afternoons - how can brokers contact you?
Either way. I return calls directly through the mailbox so ideally calling from the number they want me to call back on means we can discuss the case more quickly. If you can't get hold of me, our dedicated intermediary support team is on-hand to answer any questions you might have by calling 0800 116 4385.
FR: What's your favourite place to stop for a coffee when you're between meetings?
I am partial to Costa Coffee, but any place that does caffeine will do!
FR: Financial Reporter has recently launched its second Women's Recognition Awards – who would you nominate and why?
Our head of key accounts, Liza Campion. She's one of the most hardworking and intelligent women I've worked with and is constantly 100mph (not in the car of course!) She always goes out of her way to help everyone. Well worth the nomination!
To nominate either yourself or someone who deserves to be recognised in their field, visit http://www.frwra.co.uk/.