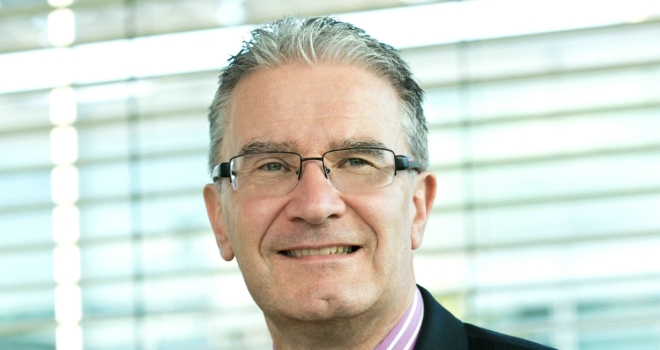 We are barely out of the traps but we've already seen some considerable research published from the Remain side in order to show just how the UK's collective and individual finances might be affected by a vote to leave the EU.
There will of course be many wide-reaching changes should the UK population vote to leave – indeed it will touch every part of our lives – but it has already been noticeable that the debate has so far been centred around the potential financial implications, rather than perhaps issues such as immigration, which many were expecting to be a large focal part of the campaign. Perhaps it says much about the front-foot politicking of the Remain Group that they appear to be 'first to market' in terms of how they want to define the debate on financial grounds.
Within this focus on financial changes, there is of course a major 'mortgage element' and again this appears to be driven by those Remain campaigners who wish to set out a much more uncertain post-EU environment to voters. Backed up by the Bank of England, HM Treasury, and a number of other think tanks, the 'Remainers' (if we can call them this) have suggested a vote to Leave would have some pretty dire consequences in this area, with the suggestion that mortgage interest rates would rise because lenders would not react well to the uncertainty it would bring to financial and capital markets.
Again, it's interesting this has been the tack chosen by George Osborne recently, although he can also point to the Bank of England and its Governor Mark Carney who said exactly the same thing last month. So, what does this actually mean for mortgage advisers and stakeholders? Is it having an impact on borrowers who may be considering their product options now and wondering whether it is worth, for example, remortgaging sooner rather than waiting for a potential Leave vote and the projected rate rises?
In this respect, it was intriguing to see research from the Family Building Society on this very topic because it confirmed that clients are clearly in touch with the EU referendum debate and are actively talking to their advisers about what a Brexit might mean for both rates and mortgage availability. Brokers surveyed by the Family said that over half mentioned Brexit and what it might mean. Also, one-fifth were attempting to speed up their financial decisions in order to move their financial status on in a much quicker time period.
This, in itself, is an interesting move because it might suggest that existing and potential borrowers may well see June 23rd as another deadline, similar to that which we saw at the end of March when the stamp duty changes were brought in. Will we see activity spike over the next two months or so, as individuals look to take advantage of a low-interest rate environment which may well be impacted by a vote to Leave in June? It's not beyond the realm of possibility and there are also some market changes which suggest that post-stamp duty deadline we are seeing further cuts to rates and relaxation of criteria in order to generate mortgage market interest which might well have tailed off post-31st March.
If that's the case, then the much projected Q2 slowdown might not be so pronounced because borrowers have an eye on the market post-June and, quite frankly with the vote pretty close to call, they may feel like making a mortgage decision now would be better than waiting. Advisers might therefore find themselves having to provide an EU referendum view to clients, or at the very least, setting out the potential route the UK mortgage market might take depending on how the vote pans out.
Now, this sounds fine in theory, but entrenching political views so firmly into the advisory process could not just lead to some interesting conversations but some interesting outcomes. Might it also lead some clients to question whether they truly agree with the views of their adviser in this debate, and if not, might they look for a view more closely-aligned to their own?
In that respect, one would suggest advisers think very carefully before being dragged (politically at least) into these debates/arguments and to make sure they couch their advice in terms of financial appropriateness for the client, rather than veering too far into the political and potentially opening up a real can of worms, which can only end badly for all concerned.