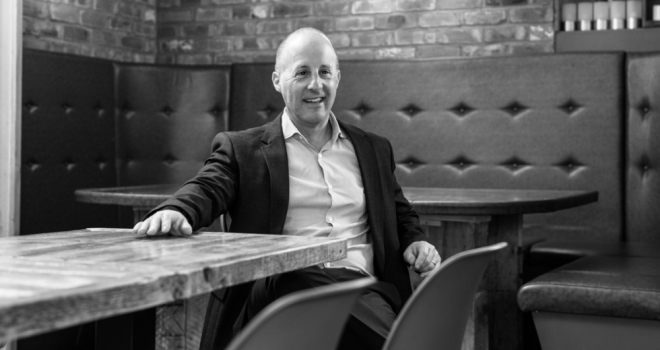 "Of course, I'm sold on the idea of working in bridging finance; I've been working in it for 30 years! But how does the industry attract new talent to the sector?"
No single client is the same – they have slightly different needs every time, even if the loans are seemingly for the same purpose. Getting the deal over the line in the required time frame means successfully managing a number of moving parts at the same time and the adrenaline rush keeps you going until the deal is done.
Of course, I'm sold on the idea of working in bridging finance; I've been working in it for 30 years! But how does the industry attract new talent to the sector? However you look at it, short-term finance is a niche sector and tomorrow's workers have a multitude of different possibilities to consider. A large number of these job titles didn't even exist when you or I started our careers, so how do we sell bridging to the next generation?
There have been articles recently in the trade press bemoaning the difficulties in attracting and retaining talent, but I have to admit that hasn't been a problem for us at Alternative Bridging, perhaps because we take it so seriously. We've been very successful at recruiting new blood into the sector, but rather than second guess why younger people have wanted to join the business, we decided to ask them (a revolutionary idea!)
We surveyed half a dozen of our youngest staff members, who work across marketing, business development and case management. While their day-to-day jobs differ, there was often common ground in their responses and they all shared an enjoyment of working in the bridging market.
There was no common reason why they had moved into the bridging market. For one of the six, they had already worked in the mortgage market, which had sparked a wider interest in property finance: "I wanted to expand my skillset and knowledge in another sector of property which was bridging loans. I knew nothing about bridging, and case managing at Alternative Bridging seemed like a great baseline to start to gain knowledge and experience as it was a well-established company who always seemed willing to help from the get-go."
Because previous experience is the exception, when recruiting young people at Alternative Bridging we try and get a real feel of the person and create a picture in our heads of how that would fit in and develop should they come and work for us. Equally, we understand the importance of creating a positive working environment and providing opportunities for the next generation. From a business point of view, this leads to good service and that ultimately benefits the customer.
With this in mind, I was heartened to read the following testimony: "After being made redundant from my previous role, I wanted to change my career path to something I would enjoy much more. I am sure most people know, when you try to change careers with little to no experience in a particular field, it is hard to find someone who will take a chance on you. Alternative Bridging offered me this opportunity and I could not be more grateful for it."
Of course, when you've recruited well, you want to keep them – another potential headache! I think the bridging market in particular has an inherent, built-in advantage: the most frequently mentioned aspect of a job in bridging, regardless of the department, was that is was just so varied. As one member of what we have dubbed our 'youth squad' said: "I like that it is a fast-paced role and that no two days are the same… there's plenty of variety within my role! It keeps me on my toes." Another said something similar: "I get to speak to a lot of different people on a daily basis so no two days are ever the same!"
It goes without saying that one of the best adverts for a business, or industry as a whole, is the staff who work in it. A happy team member will tell their friends and family about what they do and who they do it for. So, we asked the 'young squad' what would the main piece of advice they would give to someone thinking of working in the alternative finance industry. One, with a mature head on their shoulders, said: "Do not be afraid to ask questions, join a company with the right people not just for the right pay."
It is heartening to hear wise words from those so young and more at the beginning of their careers than many of us. I was particularly impressed by the staff member who advised: "If you think you can't do it, think again because you can. Push yourself - you will learn and grow from experience." Hear, hear.