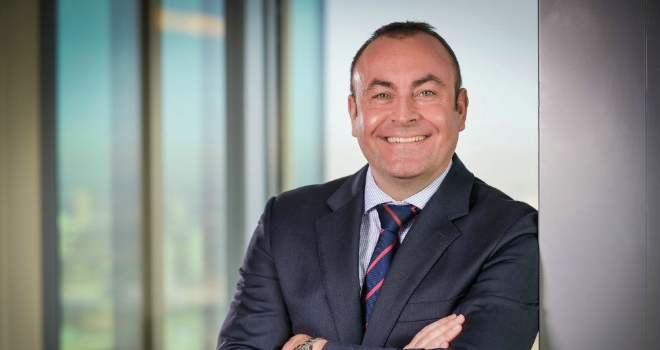 "With momentum growing, the advice process will play a key role in supporting an array of homeowners in terms of educating them on the potential benefits attached to remortgaging"
Delving a little deeper into the lead up to Q2, LMS' Remortgage Healthcheck Index for Q1 2022, produced in partnership with the Centre of Economics and Business Research (CEBR), showed a fall of 5.1 points to reach 65.0 in this quarter, its lowest reading since Q1 2021. This drop was mostly driven by a 15.9 point decrease in the Remortgage Approvals Indicator although it's prudent to point out that the overall Index value remained firmly in positive territory.
In sharp contrast, the Homeowner Equity Indicator, which measures changes in the rate of house price growth, was said to be at an all-time high, having climbed 8.0 points to the highest possible value of 100.0. This record score was due to buoyant activity and price growth in the housing market throughout the quarter.
Moving into Q2, further analysis from LMS suggested that remortgages carried out by brokers jumped by a quarter between March and April. When quizzed on the purpose of these, over a quarter said the main aim when remortgaging was to release equity in the property. On a regional basis, the average remortgage loan amount in London and the South East was £320,400, more than double the £151,635 average for the rest of the UK.
In May, research from Legal & General Mortgage Club's SmartrCriteria tool outlined a significant uplift in remortgage activity, reporting that searches for homeowners wanting to remortgage after just six months rose by 20%. This was suggested to be driven by rising interest rates which were prompting borrowers to obtain fixed deals over tracker mortgages, or lock into low rates.
Additional data from LMS revealed that remortgage instructions increased by 73% in May and there was an average monthly payment increase for those who remortgaged of £207. It's Monthly Remortgage Snapshot also found that 44% of borrowers increased their loan size in May, and 63% of those who remortgaged took out a five-year fixed rate product, by far the most popular product. 26% said their main aim when remortgaging was to lower their monthly payments, the most popular response.
The figures demonstrate a substantial rise in instructions and June continued to experience much of the same to offer plenty of encouragement and opportunities for the intermediary market. On the back of this uplift, it was reassuring but hardly surprising to see that mortgage intermediaries expect remortgage activity to drive business levels over the next year.
Paragon's Mortgage Intermediary Insight Report found that 74% of intermediaries believe residential remortgage activity will be a key driver of business over the next 12 months, followed by buy-to-let remortgages (56%). As part of the research, advisers were also asked what changes, if any, they have made to adapt to this shift towards remortgage business. 41% of respondents said they are placing a greater focus on client communication towards the end of the mortgage term, with advisers proactively engaging with borrowers 4.5 months ahead of product maturity, on average.
A further 11% of firms reported having streamlined compliance procedures, while 6% have put dedicated advisers in place to deal with remortgage business. The report also provided insight into client behaviour with regards to remortgaging, revealing that 52% of borrowers are expected to move to a new lender at product maturity. Asked what they feel their client's top priorities are when deciding to remortgage, product rate, product fees and ease were deemed to be most important to borrowers after being identified as the top three priorities by 91%, 63% and 45% of respondents respectively.
This final dataset provides a good indication of how intermediaries are tackling increasing levels of remortgage business. With momentum growing, the advice process will play a key role in supporting an array of homeowners in terms of educating them on the potential benefits attached to remortgaging, their options and in delivering the right solution to match their needs. And long may this continue.