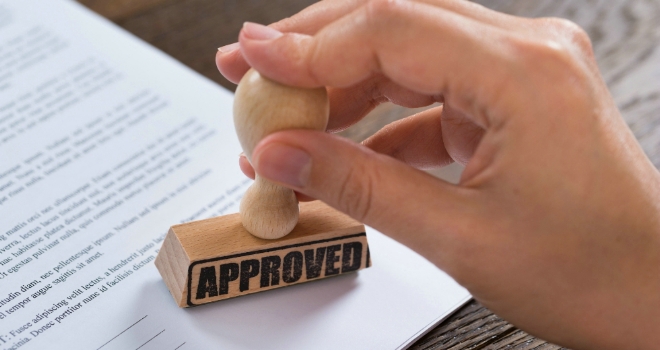 According to the FCA register, just 11 providers have received the required permissions to offer the IFISA which launches today.
An FCA statement issued last week stated that they are still processing more than 80 organisations.
The 11 providers that have already secured full FCA permission (as of 5th April 2016) are: Abundance, Crowdstacker, Crowd2Fund, Go2Partners, Funding Tree, Goji, Formax Credit UK, Resolution Compliance, Clasp Investment, Edaid, and Gracombex.
Goji, while regulated, instead provides the technology for existing platforms to offer the IFISA.
Peer to Peer providers Assetz Capital and the Lending Crowd are offering returns of up to 10% but are still waiting for FCA permission.
Jake Wombwell-Povey, Goji Co-founder and Chief Executive Officer, said:
"The late stage at which legislation was finalised has caused delays to P2P platforms coming online with the IFISA.
"Many P2P platforms are not able offer the new IFISA on the day that it comes into being. Although it's easy to point the finger at the FCA for failing to authorise P2P platforms in time for IFISA go-live, it is more important that the regulator takes a diligent approach to discharging its duty of consumer protection.
"The P2P industry is still maturing and we support a sensible approach upon which we can all build solid foundations and safeguard consumers.
"That said, the FCA's cautious approach has inadvertently given a clear advantage for the platforms that were authorised first. Moving forward, the industry will benefit from clear guidance from the FCA on the outcome and timings of further authorisations.
"In reality, the 6th April is somewhat of a symbolic date for the IFISA. The focus must now be on bringing the industry to maturity in the most sustainable way, building long term consumer trust through due process."
Hannah Maundrell of money.co.uk, commented:
"It's a big day for the peer to peer industry but it seems the powers that be have thrown a bucket of cold water over this long awaited milestone by dragging their heels in giving platforms the permission they need to offer these accounts.
"To date just eleven platforms have received the green light and have FCA permission to offer Innovative Finance ISAs although not all of these plan to do so quite yet. Others keen to get in on the P2P ISA action are left in limbo and will not be able to launch their accounts today which seems really unfair. It's a shame as this initiative could be a 'shot in the arm' for ISAs - stopping them from falling into oblivion as savers begin to shun Cash ISAs in favour of ordinary savings accounts.
"Peer to Peer ISAs provide an enticing halfway house for those desperate for a greater return; they give you a chance to dip your toe into more exciting territory without having to commit to higher risk investments. You do need to invest with your eyes open and make sure you understand how these accounts work before you part with your cash.
"This elongated permission process could cause problems for those that want to invest today. I would urge savers to bide their time and wait for more Peer to Peer and Crowdfunding platforms to launch their ISAs as and when they get FCA permission. The first platforms off the starting line might not offer the most competitive deals. Given these products are pretty complex already, it could seriously compromise returns if you decide to transfer to another platform shortly after you invest your money."