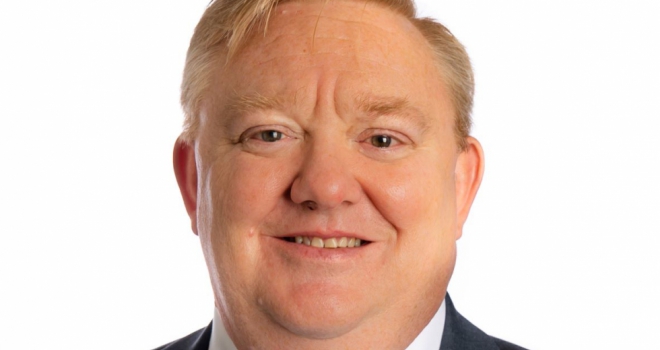 "Over time, I believe that landlords have become much more comfortable with the corporate ownership structure"
Much has been made of how the stamp duty surcharges, the cut to mortgage interest relief, the 'levelling up' of mortgage availability and choice, the introduction of licensing schemes, the soon-to-be introduced EPC requirements, etc, would move landlords to greater degrees of 'professionalisation'.
But what is also clear now, is growth of 'corporatisation' of being a landlord, with property owners increasingly seeking the 'safe harbour' of corporate vehicles such as limited companies, predominantly in terms of 'housing' new property purchases within SPVs, but also in terms of moving properties owned in individual names into this structure.
There are of course a number of considerations to be made here, but as time has passed, and as landlords have become more comfortable with what those changes mean for portfolios, it is obvious that the limited company has become the vehicle of choice for ownership.
The recent quarterly survey results from the regular BVA BDRC landlord panel research shows just how pivotal a role limited companies play in the buy-to-let market.
Conducting 708 interviews with landlords online between May and June, these latest results reveal that over six in 10 landlords (62%) intend to purchase their next buy-to-let property within a limited company structure.
This is the highest proportion recorded in the last three years and is a significant increase from the 50% who answered the same way in quarter one this year.
Clearly, the phased-in cuts to mortgage interest tax relief for individuals owning buy-to-let properties was a major catalyst for the move to corporate vehicles, and while there has often been a fairly vocal lobby for this measure to be reversed, the likelihood of it actually happening is slim to non-existent.
Over time, I believe that landlords have become much more comfortable with the corporate ownership structure, and certainly when it comes to financial options, there is a huge difference now to what was available a decade or so ago.
The notion of being able to secure mortgage products and rates for limited company buy-to-lets, comparable to those for individual name ownership, was still very much in its infancy. However, that has clearly changed, to an extent where it is somewhat rare to see any price discrepancy.
Other areas of the property market became comfortable and adept at dealing with limited company buy-to-let such as surveyors and conveyancers, and what was once a relatively niche part of our sector is – as can be seen – about as 'mainstream' as it can get.
And landlords have also been able to secure the benefits of using a limited company that they simply do not get by owning in the traditional method. Of course, there are costs that come with running a company that have to be absorbed, but again by being able to access that mortgage interest relief, there is a strong argument for being able to maximise profits within such a structure.
The same research reveals that the number of landlords planning to purchase their next property as an individual is significantly down, from 31% in the first quarter of this year, to 24% in quarter two. And, the more properties you own as a landlord, the more likely you are to keep on using a limited company – 78% of those landlords who own six or more properties intend to buy their next buy-to-let via their limited company.
Again, we can see here the marrying up of the professional with the corporate, and if we look at the future of buy-to-let/PRS, it seems clear this is not just a trend but looks increasingly like the dominant form of ownership.
The good news, as mentioned above, is that the market has been reshaped in this limited company image, and the availability of finance for landlords using corporate structures is high, and likely to grow. Foundation, for example, offers mortgages to a growing number of limited companies, including those with complex structures, those with up to four directors, those run by expats, with no minimum income requirements, or a maximum age, and for those purchasing all different types of properties including HMOs, multi-unit blocks and short-term lets.
For advisers, it will be increasingly apparent that landlord clients are much more likely to be seeking finance via limited companies and having an in-depth knowledge of this part of the market, and working with a lender specialist, is likely to help forge the very strongest of relationships for many years to come.